The Kilo 141 is one of the best assault rifles in Call of Duty: Mobile Season 4 (2023), but it can be better, and that is with the best attachments and loadout. Here it is.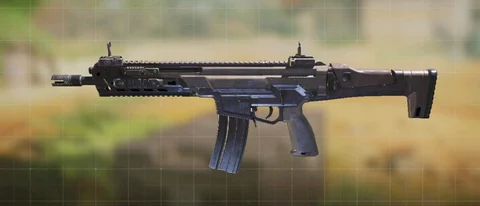 The Kilo 141 assault rifle has been one of the most popular guns in Call of Duty: Mobile since its release in Season 1: Heist. Now, in Season 4: Veilved Uprising, it remains an S-tier assault rifle, matched only by the M13.
Accurate and hard-hitting out-the-box, the gun is only improved with the right attachments and loadout. The gun is also highly customizable from within the Gunsmith and can be fitted out for a wide variety of playstyles. Strip it down, and you have a high-damage submachine gun/AR-hybrid, attach the drum barrel, a scope, and the bipod, and it can easily fill the role of a light-machinegun.
But what are the best attachments for the Kilo 141? There are plenty to choose from, and so to make that decision easier for you, we have put together two of the best Kilo 141 loadouts we can muster for COD: Mobile Season 4 (2023). One for standard multiplayer modes and another for the battle royale game mode.
Best Kilo 141 Loadout For COD Mobile Season 4 (2023)
First seen in 2019's Call of Duty: Modern Warfare, the Kilo 141 is a highly versatile assault rifle and boasts that all-important 1.5x headshot multiplier giving it the potential of a 3-shot kill thanks to the 43 damage it does to the head.
It is a great all-rounder, though it does have its downsides, mainly its recoil pattern, which can get erratic with sustained fire. Its damage also drops off considerably past 30 meters; however, this is where the attachments come in.
The Kilo 141 has over 50 potential attachments and perks, and with such customization, you can fit the Kilo 141 out for every occasion.
When it comes to COD: Mobile, the occasion is likely the battle royale and standard multiplayer modes, so let's take a look at a loadout for both.
Best Kilo 141 Loadout For Battle Royale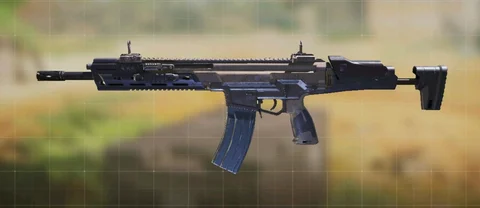 Barrel: QWC Marksman
Stock: RTC Steady Stock
Laser: QWC Laser - Tactical
Ammunition: Large Extended Mag B
Rear Grip: Granulated Grip Tape
This Kilo 141 loadout is all about increasing the gun's range.
For that, we have attached the QWC Marksman barrel, which improves the gun's recoil and increases the damage range by 35%.
The QWC Laser - Tactical improves the ADS bullet spread, as well as the ADS time. The RTC Steady Stock will also help with that recoil and minimize hit flinch.
Adding the Granulated Grip Tape gives the gun even greater stability.
To keep you in the fight for longer, we have opted for the Large Extended Mag B, which increases the magazine capacity from 30 to 50, which is great for when you are taking on more than one foe.
Best Kilo 141 Loadout For Standard Multiplayer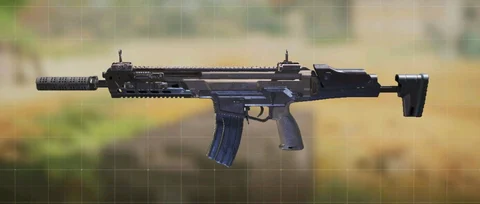 Muzzle: Tactical Suppressor
Stock: RTC Steady Stock

Laser: QWC Laser - Tactical
Ammunition: Large Extended Mag A
Perk: Sleight of Hand
This build is all about reducing the Kilo 141's erratic recoil whilst reducing the number of times you will find yourself reloading in battle.
To that end, we've opted for the RTC Steady Stock and QWC Laser - Tactical, both of which will help with the gun's vertical and horizontal recoil at a slight cost to ADS speed.
To reduce the number of reloads, we have gone for the Large Extended Mag A and the Sleight of Hand perk. More bullets and faster reload times.
For the muzzle, we have opted for the Tactical Suppressor, which makes you silent (you won't appear on the mini-map when firing), which will slightly increase your ADS speed. You could separately opt for the MIP Light Flash Guard, which would further improve your accuracy.
That's it for our Kilo 141 loadout guide. You will, of course, need to have leveled up the gun to access many of these attachments; if you are wondering how you can do that as fast as possible, check out our COD: Mobile gun leveling guide.
For more COD: Mobile news and guides, check out: