Tencent gave updates on over 20 titles including an upcoming Age of Empires mobile game.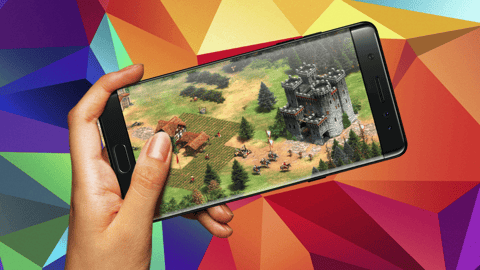 TiMi Studios, the developers behind Call of Duty: Mobile and Arena of Valor, are working on a mobile strategy based on the Age of Empires IP.
Return to Empire is being developed in partnership with Xbox Games Studio. Ostensibly for the Chinese market, the mobile strategy game will feature classic siege battles with "elements from the Age of Empires IP", according to a report in PocketGamer.
TiMi Studios Working On Age Of Empires Mobile Game
TiMi Studios, whose parent company is Chinese technology giant Tencent, has a history of developing games for IPs they themselves don't own; Call of Duty: Mobile is one, and Pokémon Unite is another. They are also currently working on an as-of-yet untitled Metal Slug game.
However, they will have their work cut out to meet the standards set by the Age of Empires series. The RTS is one of the most beloved strategy games ever. There have been four mainline games in the series, the first of which was released in 1997 and the latest of which, Age of Empires IV, was released in 2021 - all still retain active playerbases.
News of Return to Empire's existence isn't exactly new. It was first revealed this time last year at Tencent's annual SPARK conference, and it was here, this year, that it was again confirmed to be in active development.

Over 20 other Tencent games were given status updates, including news that the highly-anticipated League of Legends Esport Manager was entering open beta in China this July.
There is no word yet on whether the Return to Empire will be getting a global release, but you better bet there are millions of gamers around the world hoping it gets exactly that.
For more mobile news and guides, check out: