The Ranked Ladder Arena has arrived in PUBG Mobile. Get the latest. including all the ranks and rewards, in our primer.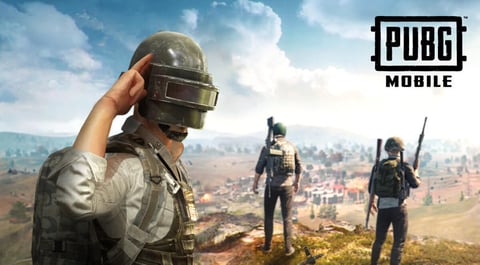 While there is plenty of casual fun to be had in PUBG Mobile, the game really makes its mark when the competition is fierce and in-game life or death means something. That's why its Ranked mode has always been so popular and, in a sign of that popularity, it is getting a new addition: the Ranked Ladder Arena.
This new Ranked experience will have players competing across four game modes and five maps as they attempt to grind the ranks and earn themselves some rewards. It is an entirely different experience to that found in the typical Ranked mode and features brand new ranks, rewards, and game modes.
The Ranked Ladder Arena is, however, limited-time, so if you are keen to test yourself against the best, check out our primer below and get competing.
PUBG Mobile Ranked Ladder Arena - Start And End Time
The Ranked Ladder Arena is now live as of Monday, June 27, and will be running for two weeks until Sunday, July 10.
The Ranked Ladder Arena features four modes: Team Deathmatch, Gun Game, Assault, and Domination. All modes are played in teams of four.
Players will compete to ascend the Ladder Arena leaderboard, with prizes awarded based on rising through the tiers and their final standing at the end of the event.

PUBG Mobile Ranked Ladder Arena - All Maps And Game Modes

As mentioned before, the Ladder Arena features four game modes and five maps. Not all game modes are played across all maps, here is the breakdown:
Team Deathmatch: Warehouse, Hangar
Gun Game: Hangar, Library
Domination: Town
Assault: Ruins
You cannot pick the game mode or map you wish to play.
To play Ranked Ladder Arena, open up the game mode menu, head to Unranked and it should be the first game mode on the left.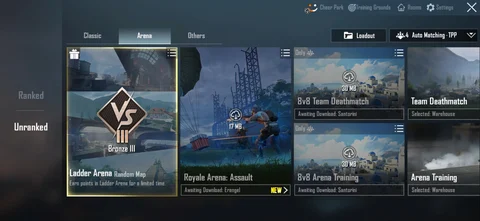 PUBG Mobile Ranked Ladder Arena - All Tiers And Rewards
There are seven tiers in Ranked Ladder Arena, starting with Bronze and finishing with Ace. By winning matches, you gain Arena Points that help you climb the tiers, tiers are broken into sub-tiers except for Ace which stands alone.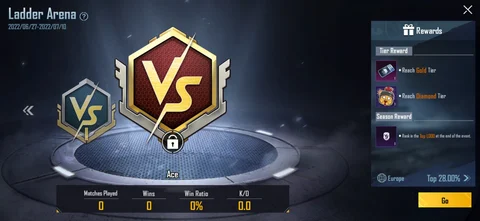 You can gain tier rewards for reaching a certain rank while there is also a season reward for the very best.
Here are all the tiers:
Bronze III-I
Silver IV-I
Gold V-I (*)
Platinum V-I
Diamond V-I (*)
Crown V-I
Ace
Tiers marked with a (*) provide tier rewards, they are:
Gold: Classic Crate Coupon (1)
Diamond: Shocked Emoji
Those that finish in the top 1000 in their region will get the Arena Master Title.
You can check the leaderboard by navigating to the Ranked menu and finding Ladder Arena on the right-hand side menu.
Remember, Ladder Arena's ranks are separate from that found in the Ranked mode proper and aren't connected in any way. So, get grinding and try and get those rewards!
For more PUBG Mobile news and guides, check out: