This guide shares the best sensitivity settings for COD Mobile that you can use to improve your aim, TTK, and other such things.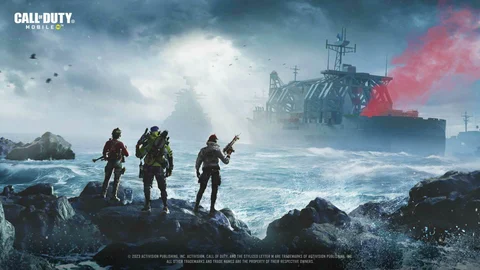 Sensitivity is one of the key attributes that govern the aiming in FPS games, and COD: Mobile is no exception.
With the correct camera, firing, and gyroscope (optional) sensitivity settings, you can significantly improve your aiming skills, time to kill, and other such things.
Generally, a low sensitivity allows players to aim more precisely, whereas a high sensitivity is suitable for fast reactions.
But when it comes to consistently winning gunfights and matches, what proves to be the best setting is a balance between the aforementioned sensitivity settings in COD: Mobile.
So, keep reading our guide as we share the best sensitivity that you can use in COD: Mobile right now.
Best Sensitivity For COD Mobile (2023)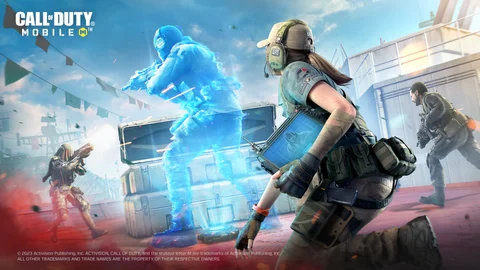 In COD: Mobile, we have two primary game modes, Multiplayer and Battle Royale. In the Multiplayer game mode, you need a slightly lower sensitivity compared to the Battle Royale mode, as in the latter, you have a large area to cover.
Best Sensitivity For COD Mobile: Multiplayer Mode (MP)
Here are the best sensitivity settings for Multiplayer game mode in COD: Mobile:
Camera sensitivity

Standard sensitivity: 60
ADS sensitivity: 84
Tactic scope sensitivity: 125
Sniper scope sensitivity: 80

Firing sensitivity

Standard sensitivity: 67
ADS sensitivity: 84
Tactic scope sensitivity: 123
Sniper scope sensitivity: 84

Gyroscope sensitivity

Third-person sensitivity: 92
FPP View turning Sensitivity: 75
Optics: 35
Tactical scope sensitivity: 30
3x tactical scope: 25
4x tactical scope: 20
Sniper scope sensitivity: 20
6x tactical scope: 15
8x tactical scope: 9
Best Sensitivity For COD Mobile: Battle Royale Mode (BR)
Here are the best sensitivity settings for Battle Royale game mode in COD: Mobile:
Camera sensitivity

Third-person sensitivity: 82
FPP view turning sensitivity: 53
Optics: 85
Tactic scope sensitivity: 76
3x tactical scope: 58
4x tactical scope: 53
Sniper scope sensitivity: 45

Firing sensitivity

Third-person sensitivity: 72
FPP view turning sensitivity: 64
Optics: 88
Tactic scope sensitivity: 86
3x tactical scope: 46
4x tactical scope: 48
Sniper scope sensitivity: 35

Gyroscope sensitivity

Third-person sensitivity: 95
FPP View turning Sensitivity: 73
Optics: 32
Tactical scope sensitivity: 30
3x tactical scope: 24
4x tactical scope: 20
Sniper scope sensitivity: 25
6x tactical scope: 15
8x tactical scope: 7
For more COD: Mobile news, check out: