Call of Duty: Mobile's ranked system is the best way to test yourself in the mobile title while also offering up various cosmetic rewards. Our guide breaks down everything you need to know.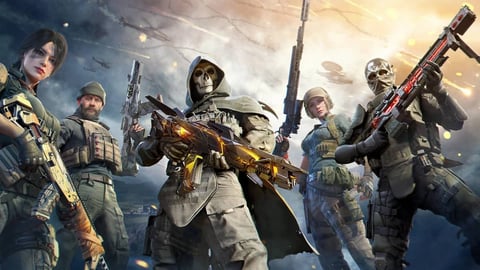 All Call of Duty titles are best experienced at a competitive level, and Call of Duty: Mobile is no different.
And while we may not all be capable of playing at the big-money COD: Mobile World Championship, we can at least test our mettle using the game's ranked mode.
Not only does it allow us to see where we rank against others. but with every new ranked series, cosmetic rewards are offered up depending on what rank you end up in.
If you want to learn more, including the different ranks, rewards, and how you can quickly fire up the leaderboards, dive into our COD: Mobile rank guide below.
What Are The Different Ranks In Call Of Duty: Mobile?
COD: Mobile has a ranked leaderboard for both standard multiplayer and the battle royale game mode.
While that seems confusing on the surface, it does make sense. Some players play one and not the other, and there is no doubt that in terms of strategy and playstyle, the two game modes offer up very different results.
Update: We made changes on September 18, 2023.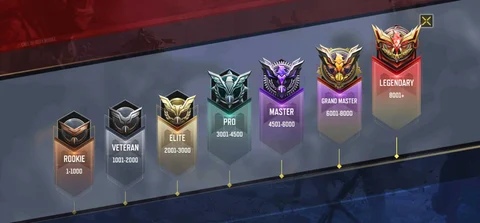 Thankfully, the naming convention for the ranks is the same, and if you are cracked enough to reach Grand Master and above, a leveling system does kick in, meaning the very best players don't find themselves populating the lower ranks of a game mode they play less.
In total, there are seven different ranks; they are:
Rookie I-V*
Veteran I-V*
Elite I-V*
Pro I-V*
Master
Grandmaster
Legendary
*The first four ranks are subdivided into five tiers, with players needing to pass through all five to reach the next rank.
The ranking system is a simple point system, with players needing to accrue a certain number of points to rank up. Once you reach Legendary, the point system remains, but a top 5000 leaderboard also comes into play.
Points are earned or lost based on your performance in-game, with a certain number awarded/deducted for wins/losses, kills, etc.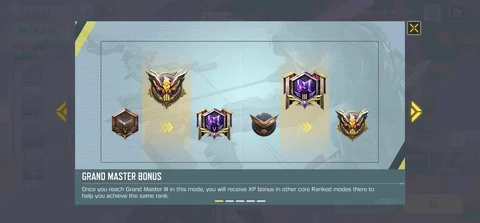 There are differences in how points are distributed based on what rank you are and what game mode (standard MP or battle royale), and a few other factors that we will now explain.
COD Mobile Ranked Mode Rules
There are different rules for standard multiplayer and battle royale game modes.
Standard Multiplayer
Game Modes:
Team Deathmatch
Domination
Hardpoint
Search & Destroy
Payout Search & Destroy (S4 Limited)
Rookie players start with team deathmatch and unlock other modes when promoted to higher ranks. Each game uses a random map.
Scoring:
Your points total is based on your match performance (kills etc.), results (wins/losses), and win streaks. There are also potential bonuses with the multi-select bonus (choosing multiple game modes) and daily first-win and clan bonuses.
Players under Elite I can not lose progress.
Leaving a match will result in a temporary ban and a points deduction.
Team-Up Rules:
For players ranked Rookie to Pro, the rank gap in a team Ranked match can be the two ranks next to their rank. However, for players ranked MASTER or above, the rank gap in a team Ranked match can only be the rank next to theirs.
4/5 squad parties can only be ranked with other 4/5 squad parties.
Battle Royale
Scoring:
Your points total is based on kills, how long you survive, and what rank you are. There are also potential bonuses with the multi-select bonus (choosing multiple game modes) and daily/clan bonuses.
Players under Elite I can not lose progress.
Leaving a match will award you points based on your performance up until that point.
How Long Do Ranked Series Last?
This is a point that can confuse some players. Ranked series are not tied to the game's seasonal content.
COD: Mobile's seasons usually run for between 4-6 weeks, while ranked series run for 14 weeks.
You will only get a rank reset at the end of the ranked series and not when the season changes. Ranked series rewards are distributed throughout the season, with the appropriate reward given each time a player climbs to the associated rank.
Ranked Series 5 is the current ranked series and is scheduled to end on January 19.

How Does COD: Mobile's Rank Reset Work?
Once those 14 weeks of ranked action are over, players will be subject to a rank reset. But to make the process easier for players at all ends of the ranked mode, you will only drop down a certain amount of ranks dependent on what rank you found yourself at the end of the ranked series.
| | |
| --- | --- |
| Previous rank | Rank at the start of the next ranked series |
| Legendary/Grandmaster/Master | Pro I |
| Pro V | Veteran V |
| Pro III-IV | Veteran IV |
| Pro I-II | Veteran III |
| Elite IV-V | Veteran II |
| Elite II-III | Veteran I |
| Veteran V to Elite I | Rookie V |
| Veteran III-IV | Rookie III |
| Veteran I-II | Rookie II |
| Rookie I-V | Rookie I |
COD: Mobile Rank Rewards
Each ranked series offers up cosmetic rewards, with different rewards offered for the standard multiplayer and battle royale modes.
These rewards usually have a theme, with the most recent Ranked Series 5 offering up some extreme sport-inspired cosmetics.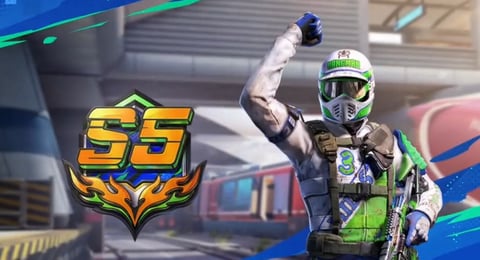 Players don't have to wait until the end of the ranked series to obtain these rewards, with them doled out each time a player reaches the reward's associated rank.
When you reach the rank, you will find the rewards in the in-game mailbox, with players needing to claim them before the season ends.
How To Rank Up Fast In COD: Mobile
There are a few ways you can rank up faster in COD: Mobile, with bonuses for playing under certain conditions.
One such condition is the multi-select bonus, which gives you bonus XP for selecting more than one game mode in the standard multiplayer mode. The more game modes you select, the more bonus XP you will be awarded.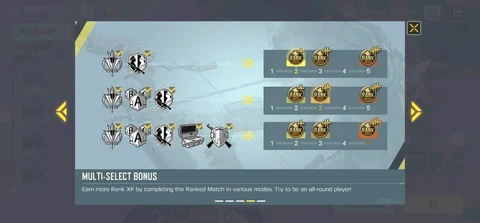 Another bonus is the daily first win bonus;these bonuses change each day, so be sure to check what conditions you need to meet to activate them.
Joining a clan can also unlock a clan bonus, so ensure you do this before embarking on your path up the ranks.
When you first start your ranked journey, you are likely to play a lot of particularly easy games, and it will feel like there is nothing to stop you from waltzing into Grand Master. But this will likely not be the case, and as you reach Elite and Pro, the games will get considerably harder, and that is when a ranked shield card can prove fruitful.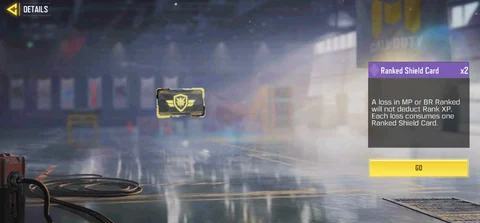 These cards will freeze any potential deductions you incur for a loss but still allow you to gain ranked XP. You won't get many of these, so be sure to use them sparingly, with the most impact being when you are on the cusp of a new rank, giving you two bites at the cherry.
For more COD: Mobile guides, check out:
This article contains affiliate links which are marked with [shopping symbol]. These links can provide a small commission for us under certain conditions. This never affects the products price for you.