The test server for Call of Duty: Mobile Season 3 (2023) is now out; here is everything you need to know, including the download link for Android and iOS devices.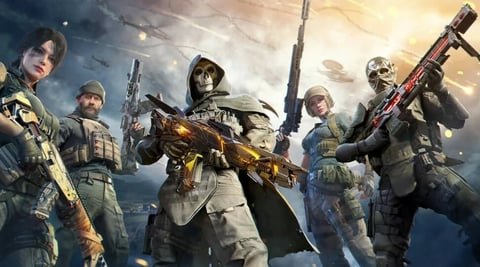 Are you looking forward to Season 3 of Call of Duty: Mobile? Then you're in luck, as a test server has just launched where you can try out some of the content expected in Season 3 and beyond.
The update isn't expected until later this month. Still, every couple of seasons, the developers launch a test server that includes many of the new weapons, balance changes, and features set to come to the game, with the aim of ironing out any bugs or issues ahead of launch.

That's the case now, with test servers live for both the Chinese localization and the Garena builds. There will likely be a test server for the global version too - just not yet.
Below we show you how to download and install the Season 3 test server files.
COD Mobile Season 3 Test Server APK Download Link
The COD Mobile Season 3 (Garena) test server is available for Android and iOS devices. The test server will be open for at least a week, though it may continue afterward.
A global version test server may also be launched; we will update this page with more information if that is the case.
For those on iOS devices, you can access the Season 3 test server through the Testflight app.
Android users must download and manually install the Season 3 test build.
The download size for both operating systems is approximately 900MB.

Here are the links:

For Android users, follow these steps to install the test build:
Once you have downloaded the file, click on the installer (you will find it within your 'Downloads' folder.
You might be asked to enable 'Installation from Unknown Sources', you can do it by going to your device's 'Safety and Privacy' menu from within 'Settings'.
Launch the installed COD Mobile Season 3 test build and register your account.
Enjoy!
For more COD: Mobile news and guides, check out: