The system requirements for Call of Duty: Warzone Mobile aka Project Aurora have been leaked.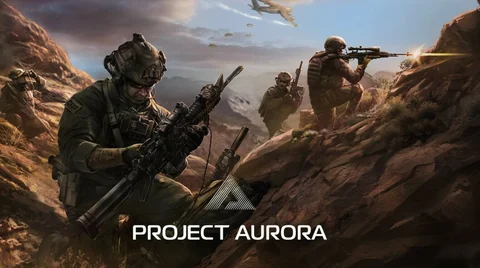 It is soon of the most highly-anticipated mobile games ever and, for the first time, we now know how beefy a mobile device you will need for Call of Duty: Warzone Mobile.
A fresh leak has unveiled both the Android and iOS requirements and, while we can't prove the reliability of the leak - based on the information - they don't look like they will be far off what players can expect at launch.
COD: Warzone Mobile System Requirements Leaked
Now, while Activision Blizzard has officially announced Call of Duty: Warzone Mobile, they also later advertised for a title called Project Aurora. While these are assumed to be one and the same, it is not yet official that it is, in fact, the case.
What we do know is that Call of Duty: Warzone Mobile has been in a period of testing with some screenshots of the mobile title, Verdansk included, making their way out into the internet. So, some mobile gamers have had it and it wouldn't be a stretch to suggest these minimum system requirements may have come from those early alpha tests.
The following information comes from the Twitter account Warzone Mobile Info And Updates.
As per some leaks these are the system requirement that you need for #warzonemobile to run in the device pic.twitter.com/5V27rK7U5T

— Warzone Mobile Info And Updates (@murda_warzone) June 20, 2022
For Android devices, it requires Android 10, 4GB of RAM, 4GB hard drive space, and a Snapdragon 730G, Hisilicon Kirin 1000, Mediatek Helio G98, or Exynos 2100 as a minimum.
The recommended Android system requirements are as follows:
SOC: Snapdragon 865 / Hisilicon Kirin 1100 / MediaTek Dimensity 700u / Exynos 2200 or better
RAM: 6GB or more
OS: Android 10
For iOS aka Apple devices, the minimum system requirements are at least iOS 11, 2GB of RAM, 4GB hard drive space, and an Apple A10.
The recommended Apple system requirements are as follows:
SOC: Apple A11 Bionic and above
RAM: 2GB or more
OS: iOS 12 or higher
While the recommended are certainly beefy, they are definitely within the range of most smartphones and tablets released in the last few years and the required hard drive space (4GB) will be a welcome relief to anyone who has endured the mainline game's horrendous download and install sizes.
Whether these system requirements prove to be true come the global launch has yet to be seen. But at least you can now consider your next smartphone purchase with these preliminary figures in mind.
For more Call of Duty: Mobile news, check out: