Call of Duty: Mobile is getting a Butterfly Knife. Here is how you can get your hands on this sought-after melee weapon.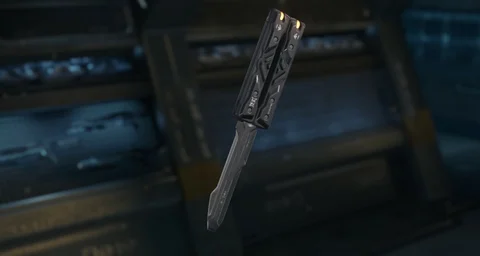 Fans of Call of Duty: Mobile are eagerly awaiting the launch of Season 8: Train to Nowhere.
The update will, among other things, see the release of a new espionage-themed battle pass, a new map in the shape of Express, and two new weapons: the ZRG 20mm sniper rifle and the Butterfly Knife melee.
The ZRG 20mm, which has already been branded "broken" by sections of the playerbase, will be made available to all through the free track of the battle pass, but the Butterfly Knife melee is different.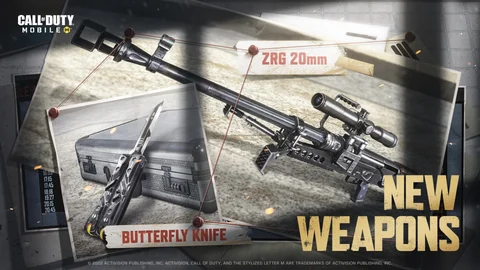 Getting your hands on that will prove more difficult as it is rewarded through one of two seasonal challenges featured in Season 8.
To find out more, including the start time for the seasonal challenge, keep on reading.
How To Unlock COD: Mobile's Butterfly Knife Melee
As mentioned before, the Butterfly Knife will become available through a seasonal challenge.
The seasonal challenge goes by the name "Knife to Meet You" and will start on September 15 and run until October 12.
If you want to learn more about the seasonal challenge, as well as tips on how to complete it as fast as possible, check out our Knife to Meet You event guide.
Legendary Butterfly Knife
At some point throughout the season, there will be a Lucky Draw featuring a Legendary Butterfly Knife and an Operator skin for Sophia. This Lucky Draw is called Revenger, and you can see how it will look in-game from this leaked promotional video courtesy of Leakers On Duty.
"Revenger Draw' Featuring Legendary Sophia and Legendary Butterfly Knife#callofdutymobile #codmobile #codm #callofduty pic.twitter.com/RbLKCPDlvP

— Leakers On Duty (@LeakersOnDuty) September 6, 2022
Lucky Draws can end up extremely expensive, with only the diehards and whales willing to spend the amount of money needed to unlock the Draw's rarer items.
For more COD: Mobile news and guides, check out: