After roasting other battle royales over the number of bots in games, the Warzone Mobile developers reveal the game will, in fact, have bots too.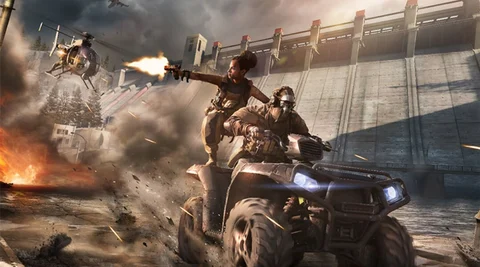 When Call of Duty: Warzone Mobile was given its official unveiling at the COD: Next franchise show, the presentation around the game made a lot about the fact that the game would feature lobbies of "120 real players." It was a blatant dig at rival mobile battle royales that often fill out lobbies with bots.
The developers even claimed that there was a fundamental technological shift with Warzone Mobile that made these 120-player lobbies possible, touting the "advanced unified Call of Duty technology" that the game shares with the console and PC versions of Warzone 2.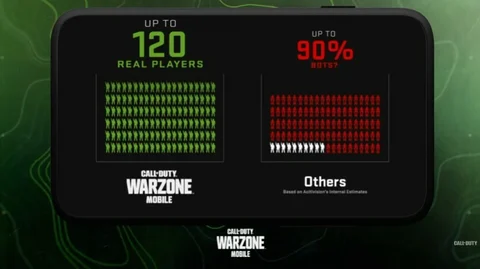 In fact, it was such a big part of the reveal that many felt that game wouldn't feature bots at all, but it turns out that isn't exactly true.
Warzone Mobile Will Have Bots
That reveal came courtesy of a Twitter thread that started when one player, who is lucky enough to be part of the current closed beta, complained about how good the bots in the game currently are.
After some back-and-forth about the bots and whether they will be in the global release, the official COD: Warzone Mobile got involved and confirmed that bots would, in fact, be in the game.
Matches will prioritize being filled with real players, but bots will still exist.
Clearly aware of the confusion around the issue, they also stated that more information would be revealed soon to answer the questions around their implementation.
The seeming backtrack from the developers was noted by the community, with some questioning why the developers even mentioned the bots seen in other battle royales if Warzone Mobile was going to have them all along.
Mate, you literally ROASTED other games because of BOTs and actually SAID that would be "120 real players hunting you with human skills and emotions" to come back now saying that the game will prioritize players... Really, would be better if you haven't even mentioned BOTs!

— Highlander do Rage (@heitorniemeyer) September 26, 2022
Others defended the developers, stating that they only ever said there would be "up to 120 real players."
They said UPTO 120 real players, show me a post where they said 100% real players

— Kermit Of Love (@KermitOfLove1) September 27, 2022
What is clear is that the developers made plenty of noise, at the expense of rival titles, about their ability to have up to 120 real players, and the fact that bots will still be present in the game is not the impression that many walked away from COD: Next with.
How often bots populate lobbies is clearly the next question needing answered, with the developers stating answers to that will be coming "soon."
For more COD: Warzone Mobile news and guides, check out: