This guide talks about how you can add friends in Monopoly Go while sharing a few other things.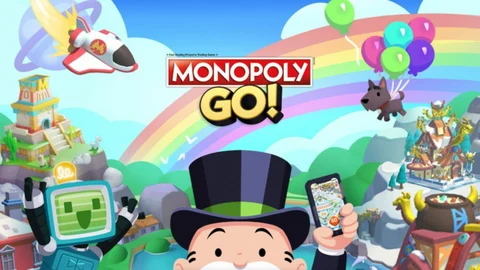 Monopoly Go offers the classic board game experience while adding nuances that make the game even better. While you can play the game solo and build your empire, attack others, win different awards, collect cards, build cities, and other such things, you can level up the fun by playing it with your family and friends.
This is where our guide comes in handy. While adding friends in Monopoly Go is not that hard, sometimes, it becomes a daunting task for many players. So to help such players out, we prepared this guide that details the different options using which you can add friends in the game.

How To Add Friends In Monopoly Go
In Monopoly Go, you can add friends via your device's Contacts, Facebook ID, or a direct Invite Link, all of which you can access using the Friends and Family menu available in the game.
Contacts: Will ask for your number and will automatically add friends that are playing Monopoly GO from your contact list
Facebook: Will ask for your permission to connect the game to Facebook and will automatically add your Facebook friends that are already playing Monopoly GO
Invite: This will allow you to send an installation link to any of your friends and have them install the game. They will automatically be in your Friends list the moment they play & Install the game.
You can find the same details and other FAQs on the game's Helpshift page. That said, among the above three, the Facebook option is your best choice for adding friends in Monopoly Go, especially if you are someone who doesn't likes to share his mobile number in a game.
For more news and guides, check out: