Paquito has received the monthly Grand Collection skin in Mobile Legends as of June 2023. Here's a look at the new skin and how you can get it.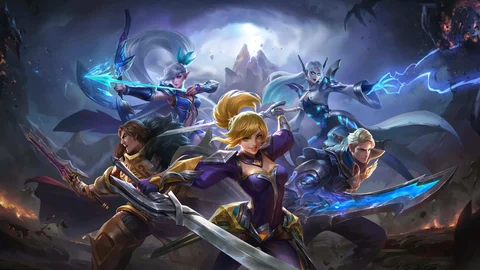 Since 2020, we've received a new Collector skin in Mobile Legends at the beginning of every month. These can be collected by opening Draws during the monthly Grand Collection event in Mobile Legends.
That being said, here's how you can get Collector skins, which hero skin will be made available in June 2023, and take a look at all the previous skins we've got in the past.
How To Get Collector Skins In Mobile Legends?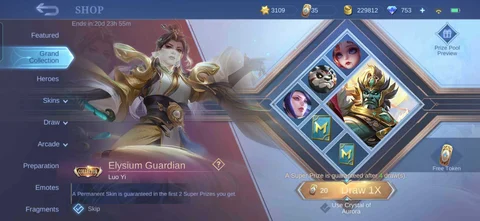 To get collector skins, players will need to participate in the Grand Collection event. These are monthly limited-time events that last for 21 days. Players can use this event to draw rare items and skins from the prize pool which includes the new collector skin for that month.
There are a total of 36 Draws available during this event. Here's the rundown of what to expect with Draws:
Players can select a Super Prize from the given options for each prize tier. A permanent skin is guaranteed to be opened in the first two Super Prizes drawn.
The Super Prize drawn is guaranteed to be one of the Super Prizes you have selected.
A Super Prize is pre-selected by default for each prize tier. If you haven't selected Super Prizes manually, the Super Prize drawn will be one of the pre-selected Super Prizes.
Players can tap Draw 1x to perform a Draw. The first draw during the event costs ten Diamonds.
From the 1st to the 18th draw, each Draw performed increases the cost of the next draw by ten Diamonds.
The 19th to 24th Draws cost 190 Diamonds each; the 25th to 30th, 250 Diamonds each; while the 31st to 36th, 310 Diamonds each.
The first draw every day is 50% off.
Each Grand Collection Token or Crystal of Aurora can deduct 1 Diamond from the Draw cost.
Prizes drawn will be removed from the current prize pool.
Duplicate skins drawn will be converted into corresponding numbers of Grand Collection Tokens (400 for Epic, 200 for Special, 100 for Elite, and 50 for a Basic skin).
Unused Grand Collection Tokens will be removed at the end of the event.
Each Draw grants, on average, a 16% chance to enter the Super Prize pool.
Drop rates of different Super Prizes can vary from the lowest tier to the highest. Here is what it looks like for the respective order: 40%, 30%, 20%, 5%, 4%, and 1%.
Mobile Legends Collector Skin - June 2023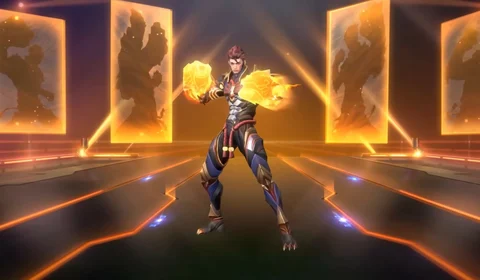 Paquito received the latest Collector skin in Mobile Legends. It's called "Blazing Tiger" and it granted him special idle, ability, and random action animations.
Take a look at a preview of this cosmetic below.
You can get this skin as soon as it lands in Mobile Legends during June 2023.
Previous Mobile Legends Collector Skins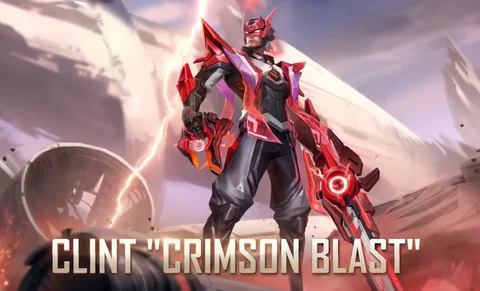 Clint received one of the last Collector Skin in Mobile Legends. Here's a look at all the other Collector Skins we've had in the past:

Clint "Crimson Blast" (May 2023)
Cyclops "Yokai Warlock" (April 2023)
Natan "Tidal Lord" (March 2023)
No Collector skin was released* (February 2023)
Dyrroth "Naraka Flame" (January 2023)
Masha "Rogue Talon" (December 2022)
Cecilia "Crimson Wings" (November 2022)
No Collector skin was released* (October 2022)

Miya "Doom Catalyst" (September 2022)
Sun "Wicked Flames" (August 2022)
Luo Yi "Elysium Guardian" (July 2022)
Esmeralda "Light Envoy" (June 2022)
Vale "Supernal Tempest" (May 2022)
Brody "Ore Alchemist" (April 2022)
Silvanna "Queen Frost" (March 2022)
Zilong "Empyrean Paladin" (February 2022)
Hanabi "Riverland Phoenix" (January 2022)
Nana "Aqua Pura" (December 2021)
Lesley "Falcon Mistress" (November 2021)
Harley "Dream Caster" (October 2021)
Aldous "Realm Watcher" (September 2021)
Balmond "God of Mountains" (August 2021)
Benedetta "Death Oath" (July 2021)
Ling "Serene Plume" (June 2021)
Yu Zhong "Blood Serpent" (May 2021)
Angela "Floral Elf" (April 2021)
Gusion "Night Owl" (March 2021)
Wanwan "Pixel Blast" (February 2021)
Valir "Demon Lord" (January 2021)
Jawhead "Samurai Mech" (December 2020)
Yi Sun-Shin "Lone Destructor" (November 2020)
Granger "Agent Z" (October 2020)
Khufra "Volcanic Overlord" (September 2020)
Pharsa "Empress Phoenix" (August 2020)
Badang "Fist of Zen" (July 2020)

Stay up to date with the latest Mobile Legends news and guides: