The livestream event for Genshin Impact version version 2.8 will be coming soon! Here's the details on the release date, how to watch, new banners, and more!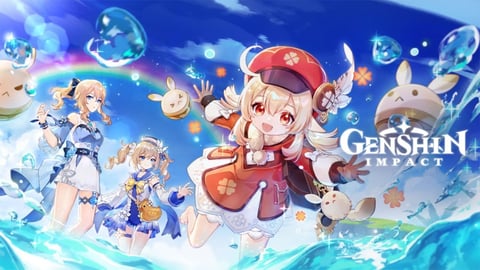 It's that time for a new update in Genshin Impact! The livestream event for version 2.8 was recently announced by the miHoYo team on their social media platforms. As with every update, there is a lot of hype and anticipation about what will be added to this action role-playing game.
Version 2.8 Special Program Preview

Dear Travelers,
The special program will premiere on the official Twitch channel on 7/2, 08:00 AM (UTC-4)!
>>>https://t.co/iSfDaDRH9w

It feature juicy details about V2.8. It will also "drop" some redemption codes and more!#GenshinImpact pic.twitter.com/G7rVshJ9ki

— Genshin Impact (@GenshinImpact) June 30, 2022
We know you're curious to know about what's to come so we've got you covered! Here's all the info about the date of the livestream, how to watch it, and a brief overview of all the leaks and rumors about the expected additions!
UPDATE: Version 2.8 Leaks

Epic Games regularly updates their official site with the update notes for each and every game. Lucky for us, it seems like someone was a little trigger happy with publishing the Genshin Impact update 2.8 notes! We know now that the new version will be called "Summer Fantasia". But, here's what else we might have in store for us:
New Character: Shikanoin Heizou.
New Event: Version Main Event - "Summertime Odyssey".
Limited-Time Area: Golden Apple Archipelago.
New Stories: New Story Quest and Hangout Event.
New Outfits: Update to the Dressing Room.
These notes have now been removed from the Epic Games site.
Genshin Impact Version 2.8 Livestream Date
The Genshin Impact update 2.8 livestream will go live on Saturday, July 2, 2022, at 8 am (UTC-4). This will come two weeks before update 2.8 is expected to go live on July 13, 2022.
How To Watch The Live Stream
The Version 2.8 livestream can be watched on the official Genshin Impact Twitch channel. If you miss it, miHoYo usually releases the livestream VOD on their YouTube channel three hours after the livestream ends on Twitch.
New Characters And Events in Genshin Impact 2.8
In update livestreams such as these, we can expect a variety of new characters and events. This is on top of the usual UI improvements and minor bug fixes to the game. While we don't have any official information yet, these are the rumors regarding what we expect from the 2.8 update in Genshin Impact:
New Archon Quests and Hangout Events.
New voice actors (such as with influencer Lilypichu for Sayu) for new characters who usually narrate their backstory and briefly explain their abilities.
New areas to explore in the Golden Apple Archipelago as well as quests in the area.
New details about the Summer Fantasia (previously known as "A Summer Sea Sojourn") event.
Fischl, Kazuha, Mona, and Xinyan may receive exclusive events.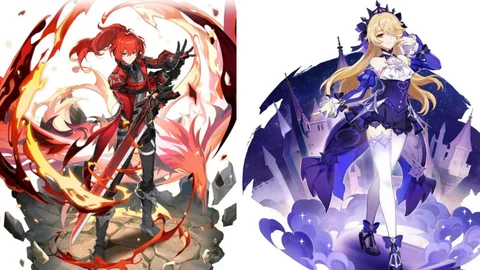 Recent leaks on Reddit suggest that Diluc (Red Dead of Night) and Fischl (Ein Immernachtstraum) will receive new costumes.
Lesser Lord Kusanali could be making an appearance.
New Banners In Genshin Impact Version 2.8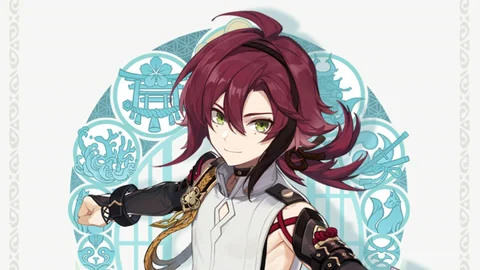 With every update, there are changes to the Banners available in Genshin Impact. Banners come in two types: Standard and Event Banners. Standard Banners remain throughout the update while Event Banners are only accessible for a limited time.
Regardless, they feature an ever-changing pool of characters and weapons. Rumor and leaks have given us key information about what we can expect in Genshin Impact update 2.8. Here they are:
Shikanoin Heizou will have his inaugural debut as a potential four-star banner character. He was revealed by the miHoYo team shortly before the Update 2.7 livestream.
Kazuha, Klee, and Yoimiya have been leaked to be the 5-star characters that will be making a return.
Rumors suggest that Freedom Sworn and the catalyst Lost Prayer to the Sacred Winds will be the five-star weapon
Yoimiya's Thundering Pulse bow is rumored to be the second weapon banner.
Genshin Impact Version 2.8 Promo Codes
The miHoYo team usually releases several promo codes that can be used in Genshin Impact to redeem free rewards such as in-game currency that can go as high as 300 Primogems. Watching the livestream means that you can quickly and easily snap up these rewards.
We will update this page with the promo codes as they become available.
If you haven't already, here are the promo codes for June 2022: