Riot Games has released patch 3.2c for League of Legends: Wild Rift. It brings Champion updates, new skins, and new accessories! Here's all the details you need to know.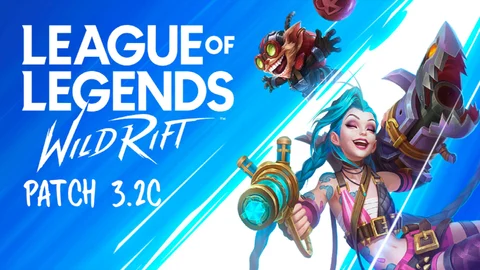 The third and final phase of Patch 3.2 has finally arrived in League of Legends: Wild Rift! It was released on June 29 and will run its course until the next patch. For this particular patch, Riot have implemented minor changes as they are anticipating bigger changes that will come in patch 3.3 on July 14 which, while not yet officially announced for Wild Rift, will feature the Star Guardian event.
The final balance patch of 3.2 is here and we're making a few minor buffs across the map and nerfing some of Soraka's healing power. We're laying low in this final balance patch, but we'll see you back in July for Patch 3.3!

— League of Legends: Wild Rift (@wildrift) June 29, 2022
From the brief overview that the devs posted on Twitter, we can see that there will be champion buffs/nerfs and new skins. However, we do know that there will also be new accessories! Let's take a dive into all the info about Patch 3.2c!
Champion Balance Changes In Wild Rift 3.2c
Seven champions received changes in patch 3.2c: Brand, Fizz, Janna, Katarina, Miss Fortune, Soraka, and Thresh. Here are the full details
Brand: Sear stun duration: 1.5s → 1.75s.
Fizz: Urchin Strike base damage: 10/30/50/70 → 20/40/60/80.
Janna: Howling Gale time required for the whirlwind to reach its destination: 1.25s → 1s; Projectile speed for Zephyr increased.
Katarina: Death Lotus base damage: 350/550/750 → 400/600/800.
Miss Fortune: Double Up projectile speed increased.
Soraka: Starcall total Rejuvenation healing: 60/90/120/150 + 45% Ability Power → 60/80/100/120 + 35% Ability Power.
Thresh: Damnation bonus Armor and ability power per Soul: 1.5 → 2.
New Skins In Wild Rift 3.2c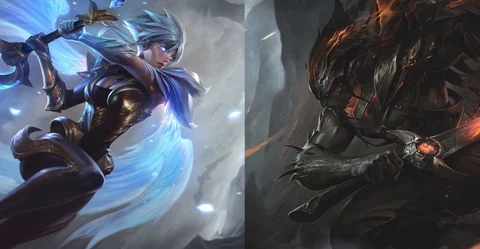 Two new champion skins will be coming to League of Legends: Wild Rift in Patch 3.2c. The lucky individuals are: Riven and Yasuo. The full details are:
Dawnbringer Riven: Releases on June 30 at 08:01 GMT+8
Nightbringer Yasuo: Releases on June 30 at 08:01 GMT+8
New Accessories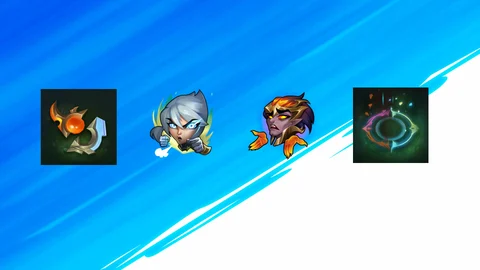 New accessories such as baubles, emotes and recalls will be released throughout patch 3.2c. Here's a breakdown of what we can expect:
Baubles: Dawn & Dusk
Emotes: You Wanna Go?; *shrug*
Recalls: Chaotic Order
Read the notes for Patch 3.2c here!
While you're here, check out the latest updates recently introduced to other mobile games: