Want to change your nickname in League of Legends: Wild Riot? This guide will show you how.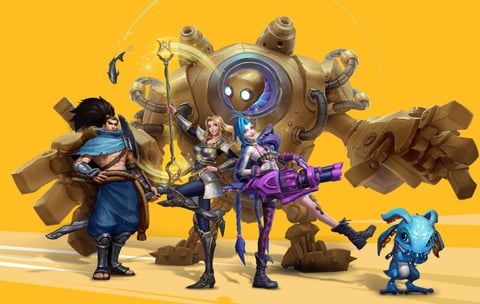 There is any number of reasons why you might want to change your nickname in League of Legends: Wild Rift. You may have not claimed your desired nickname when creating your account or you may simply have the desire to change to a new, far cooler (obviously), tag.
How to change your nickname in Wild Rift isn't immediately apparent to most, with many posts on the Wild Rift subreddit asking precisely that. And if you find yourself in that group - don't worry - as this guide will show you exactly how to change your nickname in Riot Games' mobile MOBA.
How To Change Your Nickname In League of Legends: Wild Rift
As mentioned before, changing your nickname in League of Legends: Wild Rift can be a bit confusing, but it is actually relatively easy once you know how.
Added to that, the process has changed since launch, with the all-important Account Settings button moving from its original place on the General settings menu.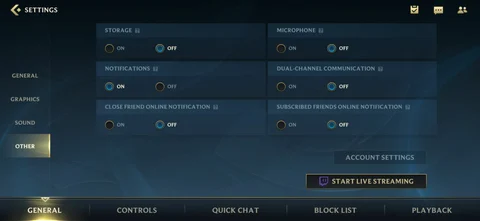 To do so, you will have to change your Riot Games account name, as this is where your Wild Rift name is taken from. You can do this from within the Wild Rift app or through the Riot Games account website.
To change your nickname in Wild Rift from within the app simply follow these instructions:
Open up the settings menu (it's the bolt icon found at the top right of the main lobby).
Click on 'Other' on the menu running down the left of the screen.
Scroll down until you see 'Account Settings' at the bottom right of the screen.
Click on 'Account Settings' to launch a web browser directed toward the Riot Games account screen.
Login using your Riot Games username and password.
Once logged in, you will be directed to the 'Account Management' page.
The Riot ID input box will display your current username, change that to your desired nickname and tagline if you wish.
Click 'Save Changes'.
If your name has not been taken or is not blocked for any other reason, you will get confirmation that your Riot ID has changed, and thus your name in Wild Rift!
Take note if you use this account for other games in Riot's catalog, such as League of Legends or Valorant your name will also be changed in those titles.

And there you have it; your new Riot ID / Wild Rift nickname is good to go!
For more Wild Rift news and guides, check out: