We show you all the ways you can get free dice in Monopoly Go.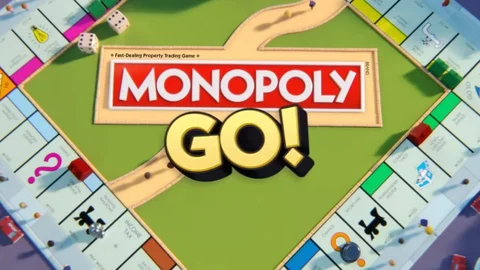 Dice is like a currency in Monopoly Go that you need for performing rolls on the board to move your token to eventually earn money, attack other players, do heists, and more.
As a result, you get a limited number of Dice that refill over time. And if you don't like waiting, the game offers in-game purchases and other such microtransactions, using which you can get as many Dice as you want to keep performing rolls.
However, not everyone is keen on paying real money to perform digital dice rolls. Seeing that, we have prepared this detailed guide on how to get free Dice in Monopoly Go.
How To Get Free Dice In Monopoly Go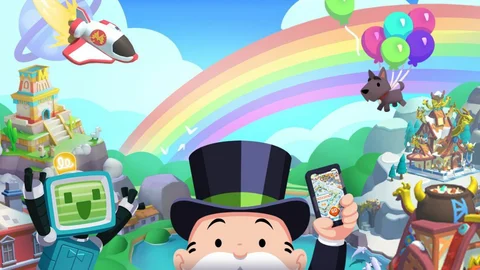 In Monopoly Go, you can get a ton of free Dice using a variety of methods like Daily Treats by leveling up, getting Free Parking on the board, and other such things.
To make things easier, we have mentioned some of the best ways to get free Dice in Monopoly Go below.
From Daily Treats
Daily Treats are nothing but a daily login bonus that also offers free Dice that you can claim and use in Monopoly Go.
By Leveling Up
By leveling up, you not only get free Dice but also unlock new features that ultimately reward you with free Dice. So it's like a win-win situation as you are progressing the game while obtaining free Dice to continue your rolls.
Shop Free Gifts
In the in-game Shop, there are free Gifts that you can claim and open to get free Dice in Monopoly Go.
Getting Shields When Shield Is Full
When your shields are full and still while performing rolls on the Monopoly Board, your Token stops at the Shield; you get a ton of free Dice in exchange for it.
From Chance? On Monopoly Board
The "Chance?" section of the Monopoly Board can give you free Dice based on RNG whenever your Token stops there.
From Wins Daily Challenges
Wins are like daily and weekly challenges in the game that can net you a great number of free Dice in Monopoly Go. You can unlock the Wins feature when you reach Level 35. After that, keep completing challenges for free Dice.
By Opening Community Chests
You can help friends open Community Chests and receive free Dice in return, which you can claim from the 'Timeline' option of the Friends and Family menu.
Free Parking
When your Token stops at the Free Parking area of the Monopoly Board, you get free Dice depending on the multiplier it has.
For more news and guides, check out: