SuperGaming's Indo-futuristic battle royale is one to watch. Here is everything you need to know about the game known as Indus.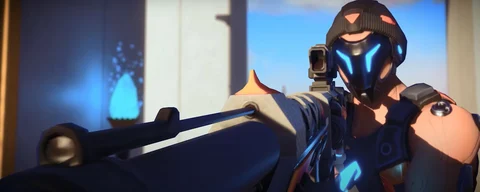 It takes a lot to grab the attention of a game journo who covers the battle royale beat, but that is exactly what Indian developer SuperGaming has done with the reveal of Indus.
Touted as an Indo-futuristic battle royale, this "made-in-India for-the-world" BR is an exciting prospect, with a major factor in that assessment being that it is an Indian-led development.
The country has fallen in love with battle royale games but has often found that love restricted due to circumstances far beyond the average gamer's control.
An Indian development, which emphasizes story and lore, and looks to take inspiration from the rich tapestry of Indian history, could feasibly give the game a unique depth that makes it a game interesting to those outside the country.
If you are as interested as we are about Indus, check out our primer below, which will keep you up to date with the latest on its release date, gameplay, and pre-registration/beta details.
Indus - Release Date
Indus is at an advanced stage of development, with a recent in-person playtest taking place at the company's HQ in Pune, India.
However, the developers are in no rush to get it out. The game's official FAQ states it will be released "when it's done" but does promise a playable version of the game "should" be available in 2022.
As with many mobile games, expected an extended region-locked open beta period, with a global launch more likely seen in 2023.
The developers state the game will be available on PC, Android, iOS, and consoles but have not stated which consoles they will be.
How To Pre-Register For Indus
If you are an Android user, pre-registration for Indus is now open, having gone live on January 25.

To pre-register, simply go to the Indus page on the Google Play Store and click the green 'pre-register' button. At this moment in time, there are no pre-registration rewards announced and no fixed release date, but by pre-registering, you can put yourself first in line for both.
The developers have confirmed that pre-registration for iOS users will be live shortly.
What Is Indus?
Indus bills itself as a battle royale inspired by Indo-futurism, with the developers explaining exactly what they mean by that in a recent blog post:

To us, Indo-futurism is the balance between representing India's glorious past with a hopeful future. From the perspective of Indus and its lore, it all started with the questions: 'What if instead of going extinct the Indus Valley civilisation advanced to the space age? And what if we extrapolated that to an entire planet rather than just a river valley?'
The developers want to reflect Indian culture and science fiction in a positive light, using the country's rich history to inspire their own futuristic world.
The game has you in the role of a Mythwalker. You're a hired gun working for COVEN, an intergalactic syndicate that discovered an ancient yet scientifically advanced world called Indus. This planet also happens to have Cosmium - a rare natural resource.
Careful consideration has been given to the game's futuristic buildings and structures, which take inspiration from Indian architecture, anime, and Peter Jackson's Lord of the Rings trilogy.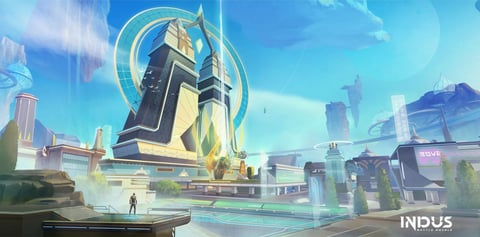 Confirmed to be a first-person shooter, details such as player lobby count, additional game modes, and even a potential battle pass system are all undetermined, and we are simply going to have to wait for the developers to reveal more about the game.
Until then, why not check out our other mobile gaming news and guides: