Unfortunately, the partnership between Pokémon Go and Prime Gaming has ended. The last available reward was released on November 2022.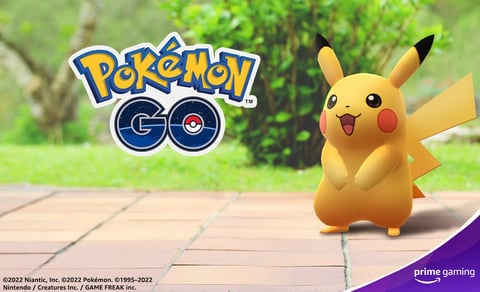 Pokémon GO has ended its partnership with Amazon Prime Gaming. Unfortunately, that means that from December 2022 onwards, there will be no more rewards available.
It is unclear what the reason was behind the cancelation of the collaboration between the massive companies. However, don't give up hope yet. We may see Pokémon Go Prime Gaming rewards return in the future.
How To Get Amazon Prime Gaming Subscription In Pokémon GO
An Amazon Prime Gaming subscription can cost $5.99 per month. You can start a thirty-day free trial before you have to start paying monthly subscription fees. This free trial can be canceled at any time during the thirty days. You can sign-up for a Prime Gaming subscription through the official site.
Prime Gaming offers free monthly rewards for other mobile games such as Legends of Runeterra and Wild Rift.
How To Claim Pokémon GO Prime Gaming Rewards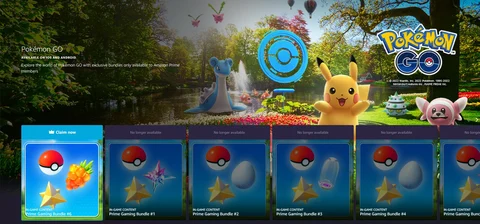 You can claim your Prime Gaming rewards for Pokémon GO by following these simple steps:
First, you have to visit Niantic's official rewards site.
Sign in with the Google, Facebook, or Niantic Kids account you have linked with your Pokémon GO account.
Go to the Pokémon Go rewards section on the Prime Gaming site.
Sign in to your Amazon account which is located in the top right-hand corner.
Select the current Pokémon GO rewards available for the month.
Copy your unique code and paste it into Niantic's official rewards website. Press 'Submit'.
Launch the Pokémon Go application and tap 'OK' when a pop-up screen appears to get your free rewards.
Current Pokémon GO Prime Gaming Rewards
As previously mentioned, the partnership between Pokémon GO and Prime Gaming has ended. Therefore, there are no Prime Gaming rewards available at the moment
Stay up to date with the latest Pokémon GO news and guides: