NetEase's Project BloodStrike is a new battle royale that has quickly garnered a lot of attention. Find out why, and how you can play in this primer.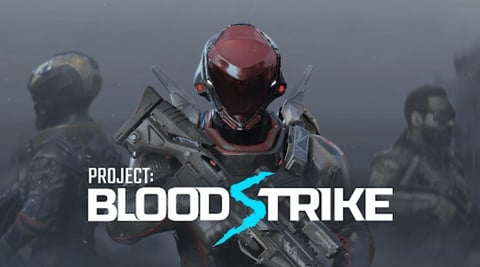 Tired of waiting for the release of Call of Duty: Warzone Mobile? Well, another new battle royale wants your attention and has just entered into open beta.
Project: BloodStrike is from mobile gaming giant NetEase, the developers behind Naraka Bladepoint and Marvel Duel, among many others. Featuring realistic modern weapons and Call of Duty-esque movement and gunplay, the game has been praised for its smooth gameplay and seeming lack of bots.
I'm loving this game so far. It's like Warzone and Apex had a baby. The movement has jump fatigue, proper Apex slide jumps, high TTK, fluid animations, relalism and abilities.

It's so fucking awesome, Imma play this on stream today! pic.twitter.com/IYTYFxXlan

— ThatOneGamingBot (@thegamingbottt) September 23, 2022
The latest closed beta test (CBT) started on February 22 and is available in Brazil, Indonesia, Malaysia, Singapore, the United States, and the Philippines.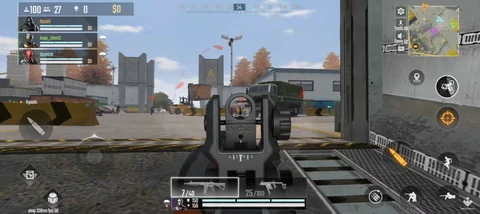 Keep reading for more information, including how to gain access to the beta and download the game.

Project: BloodStrike - Release Date
There is no fixed release date for the global launch of Project: BloodStrike.
However, the game has launched its first closed beta test in Brazil, Indonesia, Malaysia, Singapore, the United States, and the Philippines, with an Android and iOS version available.
By all reports, the game is in a very playable state, with impressive performance across various devices.
There is no invite needed for this beta, with anyone from eligible countries able to download the game and play, either through the Google Play Store or Apple TestFlight app.
The technical test started on February 22 and has no fixed end date.

Project: BloodStrike - How To Download
You can download the game from Google Play Store and Apple's Test Flight app if you are in one of the six eligible countries.
The download size is approximately 820 MB.
If you reside outside these countries and want to try it out, you can download the APK and install the game manually. You will, however, need to play using a VPN routed to one of the eligible countries and likely contend with high latency when in-game.
The manual install option is only available to Android users; you can download the APK here.

What To Expect
Described by some as a mix between Apex Legends and Warzone, Project: BloodStrike is a battle royale with roguelike elements.
The game's graphics and performance have been praised, and as a potential stop-gap until the release of Warzone Mobile, it looks like a good bet.

Players can choose between eight operators for players to choose from, each with a unique skill. Those skills can be supplemented with 'tactical cores' that give you additional abilities and perks.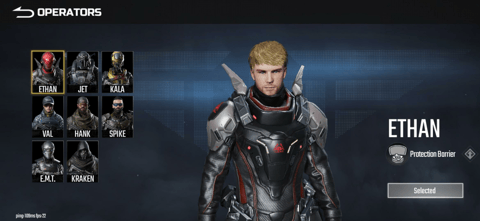 There are also buy stations that can be used to respawn your teammates or purchase customized loadouts built from a vast arsenal of realistic weapons. Players collect cash from kills.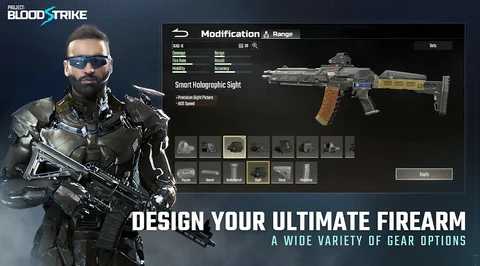 The game supports 100 players, and many who have had hands-on time with the game have expressed their surprise at how few bots appear in the matches.
A dynamic weather system also sees matches go from sun-soaked to pelting down with rain.
If you want to watch some gameplay, check out the video below from Tribe Gaming's ImOw.
For more mobile gaming news and guides, check out: