Ever wanted an Xbox handheld? Well, the Logitech G Cloud may just be the device for you.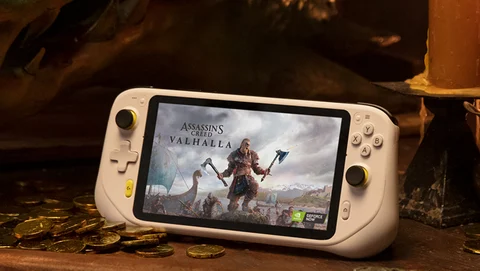 When Logitech announced they were going to make a cloud gaming handheld back in August, the assumption was that the machine would be a while away yet, with little more information revealed other than the fact that the device would work with Nvidia GeForce Now and the Xbox Game Pass's cloud gaming libraries.
But the handheld is much closer to release than previously thought, as viewers would tune into the Logi PLAY showcase today were given a look at the device that has come to be known as Logitech G Cloud, including its specifications, price, and the announcement that pre-orders have begun with the device launching in October of this year.
The handheld is looking to capitalize on the increasing availability of game streaming services such as that offered by Nvidia and Xbox, which will effectively deliver a vast library of games to users at launch.
The device will also work with Amazon's Luna and Steam Link, meaning you can, in theory, stream every game from your Steam Library.
Of course, the Logitech G Cloud lives and dies on having ready access to high-speed WiFi, but for those with the bandwidth and who are willing to stump up the monthly fees for the supported services, it looks like an exciting prospect.
Interested? Well, here is everything you need to know about the Logitech G Cloud, including its release date, specifications, and pre-order details.
Logitech G CLOUD - Release Date
The Logitech G Cloud is available to pre-order for gamers in North America, with an expected release date of October 17.
Currently, there is no confirmed release date for other regions. We will continue to update this page with more information as it becomes available.
Logitech G CLOUD - Specifications
The Logitech G Cloud is an Android device with a Qualcomm Snapdragon 720G chip, an Adreno 818 750MHz GPU, and 4GB of RAM.
The screen is a 7-inch full HD 1080p touchscreen that runs at 60Hz and has a brightness of 450 nits.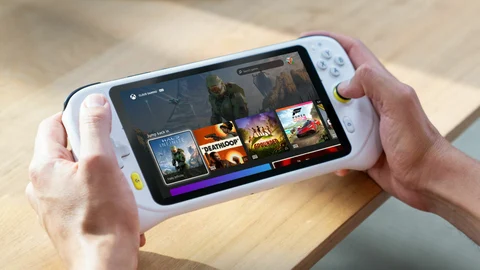 It has to be said this falls short in terms of performance compared to a mid-range 2022 smartphone, but its price point, impressive battery size, and dedicated gaming controls will make it attractive to some.
I've been using the Logitech G Cloud for about a month, incredible streaming device for playing while I'm away from my console. I love the feel, the battery life and screen size. Took it to Europe and TGS with me and had a great time playing, even on hotel wifi :-) @LogitechG https://t.co/ZgIe1TIRYS

— Phil Spencer (@XboxP3) September 21, 2022
Microsoft has worked closely with Logitech on this device, and the Xbox Game Pass support is as native as you will see on such a handheld, with options to launch Xbox Game Pass and Xbox Remote Play from the home screen.

Unsurprisingly, the Logitech G Cloud looks like an Xbox handheld/controller with a familiar-looking D-Pad, two thumbsticks, X/Y/A/B buttons, and two sets of bumpers and triggers on the underside. For many, this handheld will fit like a glove.
There are also motion sensors for Gyroscopic controls and haptic feedback.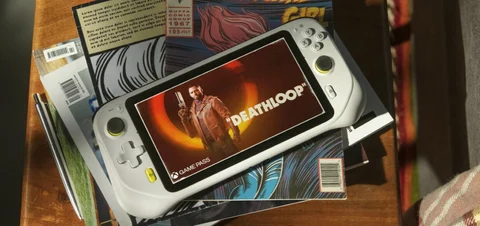 There is a 6000mAh battery which Logitech claims will allow for 12 hours of cloud game time. For storage, there is 64GB onboard with the ability to increase it through the Micro SD slot.
There is Bluetooth support for your headphones or a separate controller. There are dual microphones in the body of the device and stereo speakers if you chose to play without headphones.
The device can be played in 'tablet' or 'handheld' mode. Tablet mode makes the device function like a traditional Android tablet, while handheld mode offers a more streamlined gaming experience. The onboard storage and Android OS already have some touting its emulator potential.
The box includes a handheld, a power adapter, and a USB cable.

The full specifications can be seen on the Logitech G website.
Logitech G CLOUD - Price / Pre-Order Details
If you live in North America, pre-orders are now open for the device, with a pre-order discount available for those that do.
The device's total retail price is USD 349, with the pre-order deal bringing it down to $299. The latter will be the price for anyone who orders before October 17.
Prices for other regions have yet to be revealed.
For more mobile gaming news and guides, check out: