Season 9 of Call of Duty: Mobile is one of the most highly-anticipated in the game's history, in large part because it is set to mark the return of Zombies Classic.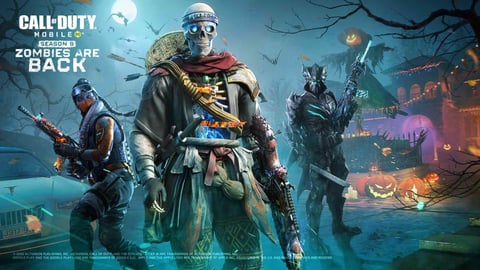 It's been a long time coming, but the undead are set to rise again in Call of Duty: Mobile, with Season 9 marking the point that the Zombies Classic game mode returns to the game.
Its return was teased, then tested, then finally confirmed, and then yesterday (October 5), finally revealed in its totality with the developers giving us an overview of Season 9: Zombies Are Back.
A new season has risen from the grave.

Frighteningly good times are just a week away. Season 9: Zombies Are Back launches 10/12 at 5PM PST! pic.twitter.com/lIfTu6sKQZ

— Call of Duty: Mobile (@PlayCODMobile) October 5, 2022
Zombies are set to return with two modes, Zombies Classic on the Shi No Numa map and Super Attack of the Undead, which sees one real-world player turned into a zombie at the start of the game, tasked with hunting down the other players.
There is also the new Haunted Hacienda map, two new weapons in the shape of the Krig 6 assault rifle and throwable C4 lethal - both available through the Season 9 battle pass - as well a series of spooky events and Halloween-themed lucky draws.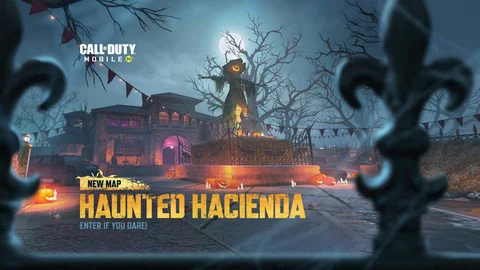 If you want to learn more about this highly-anticipated update, including Season 9's release date, keep reading.
COD: Mobile Season 9 - Start And End Date
Season 9: Zombies Are Back is set to be released on Wednesday, October 12, at 5 pm PT (8 pm ET / 12 am UTC).
Seasons generally run for five weeks, givingSeason 9 an expected end date of November 16.
The Return Of Classic Zombies
Over two and a half years since it was last in the game, the long-awaited return of Zombies Classic is here.
As mentioned before, zombies are returning in two distinct game modes; Zombies Classic and Super Attack of the Undead.
Zombies Classic marks the return of Shi No Numa map and the round-based zombie action so many have been clamoring for. As the rounds progress, the number and ferocity of the zombies only increase. You'll need to use every tool at your disposal to survive.
Super Attack of the Undead is an 'infected' game mode, which sees one real-world player chosen at random and turned into a zombie. Zombies can turn the remaining humans into infected, with the humans needing to slay all the zombies to emerge victorious.
What map Supper Attack of the Undead will be played on is unclear. Previous iterations of the game mode used standard multiplayer maps. The new Haunted Hacienda is likely, but could some other, as-yet-unknown maps be featured, like some leaks suggest?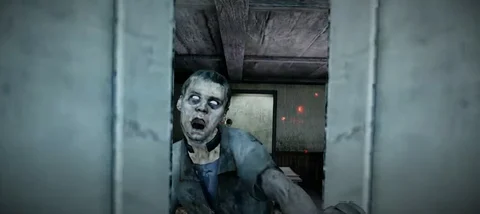 COD: Mobile Season 9 - New Events
Season 9: Zombies Are Back brings a new themed event, Haunted Voyage. Players will play matches and complete daily and weekly challenges in MP and BR game modes to earn Halloween coins, which can then be used to draw Halloween Candies.
Rewards available in this event include Parachute - Sapphire Skulls, HS0405 - Electric Eel, Rytec AMR - Blue Skeletons, and the Battle Hardened - Neon Fire operator skin.
There are also new seasonal challenges, one of which rewards a new unique Stun Gun underbarrel for the Pharo SMG.
COD: Mobile Season 9 - Lucky Draws

There are a series of new mythic and legendary draws available in Season 9, the highlight being the Cold Embrace mythic draw, which includes the Krig 6 - Ice Drake and legendary Dark Shepherd - Artic Death skin.
Thanks to some leaks, we have already seen this Krig 6 in action, and it's safe to say it looks very nice.

Mythic Krig-6 Draw Trailer#callofdutymobile #codm #codmobile pic.twitter.com/phh3JvNm5W

— Leakers On Duty (@LeakersOnDuty) September 27, 2022
The rest are legendary draws and include the following pairings:
Type 25 - Hell's Horse and Naga - Ghost of War
Thumper - Surprise Party and Gunzo - Devil Jester
Swordfish - Aquatic Slayer and Jackal - Aquatic Reaper
Pharo - Submarine-008 and Manta Ray - Bulletproof Diver
COD: Mobile Season 9 - Patch Notes

The full patch notes have not yet been revealed, but we have got some advance notice of the Season 9 weapon balance changes thanks to the work of LeakersOnDuty.
Until then, why not check out our other COD: Mobile news and guides: