The return of the classic Zombies mode to Call of Duty: Mobile just got even better as it appears that the game mode will have three playable maps.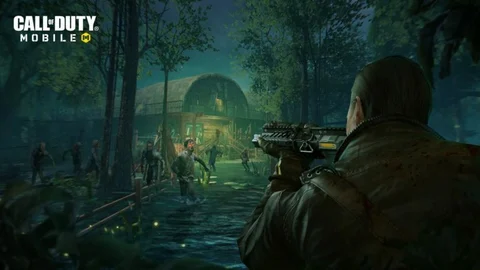 It's been a long wait, but it is almost over. Call of Duty: Mobile will soon have the classic Zombies mode back and, it appears, bigger than ever.
Bigger because, according to one of the game's many leakers, the mode will return with three maps for players to kill hordes of zombies on.

The evidence for these claims? A series of files found in the latest build of the game that make reference to three Zombies maps.
Zombies are already breaking in the door!

Details about their comeback in the 1st image. pic.twitter.com/DOp2irqO55

— Plastic Leaks Foods | COD: Mobile News (@codM_N3ws) August 18, 2022
The maps include Shi No Numa, TranZit, and Night of the Undead (Nacht der Untoten).
Shi No Numa was the sole playable map before Zombies was removed from the game back in early 2020, but the other two maps, while they have appeared at various times (TranZit back in the alpha and Night of the Undead is playable in the Chinese localization to this day), for most, these will be entirely new experiences.
The most interesting of these three is undoubtedly TranZit. This was the name of the Zombies map seen in Call of Duty: Black Ops II and saw players taken between locations in a bus, with unique missions in each area.
The version of the map that appeared in the COD: Mobile alpha was a smaller-scale derivative, but almost three years on, we may well get a version more in line with the original, sprawling map.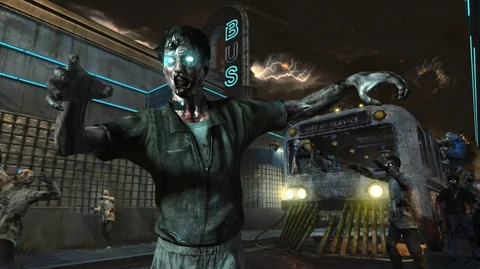 The leaker also claims that mission-led gameplay will be part of all three maps and also presents evidence of a battle pass exclusive to the Zombies game mode.
Of course, just before these files are currently present in the game doesn't mean that all three maps or these features will make it into the game.
Thankfully, the return of the classic Zombies mode isn't rumor and speculation anymore. A playable version of the game mode, featuring the Shi No Numa map, appeared in the Season 7 test build, following confirmation by the developers that they were looking to bring it back to the game.
There is, however, no official release date for its return, though many suspect it will arrive with the release of Season 8, which is set for release on September 8.
For more COD: Mobile news and guides, check out: