Train To Nowhere is set to introduce the Express map and a brand new battle pass. Learn the release date and more in our COD: Mobile Season 8 (2022) primer.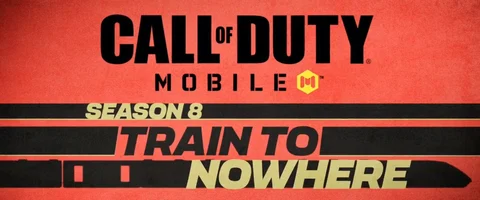 Call of Duty: Mobile Season 8: Train To Nowhere has almost arrived, with the update set to introduce Express, a map previously seen most recently in Call of Duty: Black Ops Cold War.
There is also an espionage-themed battle pass on the way, and fans are still hoping that the classic Zombies mode is set to make an appearance (though this is not yet confirmed).

If you want to learn more, including that all-important release date, keep on reading.

COD: Mobile Season 8 - Release Date
The official release date for COD: Mobile Season 8 has been revealed, with the update scheduled to be released on Wednesday, September 7 at 5 pm PT.
A new season will be arriving soon, please stay behind the yellow line.

Espionage and action collide in our trailer for #CODMobile Season 8: Train To Nowhere. Your mission begins 9/7 at 5PM PT! pic.twitter.com/mWOnmRDRDF

— Call of Duty: Mobile (@PlayCODMobile) August 31, 2022
New Map - Express

Express, a map that debuted in Call of Duty: Black Ops II and was added with Season 1 of Black Ops Cold War, is on its way to COD: Mobile.
All aboard!

A new map is scheduled for arrival in Season 8 of #CODMobile. Drop your guesses in the comments below. pic.twitter.com/76P1eucoJN

— Call of Duty: Mobile (@PlayCODMobile) August 30, 2022
Set at the Los Angeles terminal for the California High-Speed Rail, the medium to long-range map has previously been used for Domination and Search & Destroy game modes.
Action is primarily focused on the two train lines, one of which is blocked by a stationary train. Players can duck and dive through this train, and while the map is larger than most, these sections push opposing teams within touching distance.
There is also the Main Hall which has previously been the location for one of the bombsites in SnD.
The Return Of Classic Zombies
Fans have been clamoring for the return of the Zombies mode to Call of Duty: Mobile.
And while it looked like Season 7 would see it reintroduced to the game, that turned out not to be the case, and it now looks like Season 8 will be the point players will finally be able to build barricades, upgrade weapons, and, of course, annihilate waves of zombies.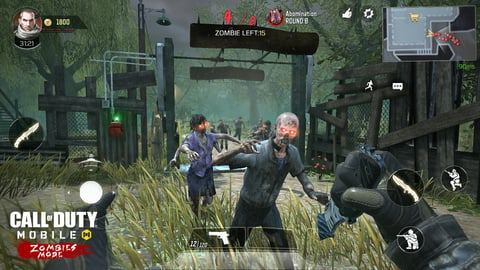 Now, we admit, we wrote something similar last time around, but after its appearance in the pre-Season 7 test build, it looked like it would finally return.
Anyway, if it doesn't turn up this time, we'll eat our proverbial hat.
COD: Mobile Season 8 - New Weapons
Two weapons are expected in the COD: Mobile Season 8, having been leaked in the weeks prior to the update's launch.
The first is the ZRG 20mm bolt-action sniper rifle. We previously described this as Kar98k-like, but later leaks show this to be a Barret-style sniper that packs a serious punch. This sniper looks to be on the heavy side, so don't expect to be ducking in and out of cover with this one.
ZRG-20MM showcase video.

Note that this is from a test build video posted by devs to gather feedback. This is not final yet and subject to change until officially announced. pic.twitter.com/EgpD2F62bN

— Leakers On Duty (@LeakersOnDuty) August 12, 2022
The other weapon is a Butterfly Knife melee. Promising an "exquisite flip-action," you can expect to see this dancing between the fingers of the best players in the game.
That's pretty much everything there is to know about COD: Mobile Season 8: Train To Nowhere. When there is more, we'll update this page.
Until then, why not check out more of our COD: Mobile news and guides: