Avatar: Generations is a new mobile game that will build upon the story and characters from the popular TV series. Here are all the details you need to know.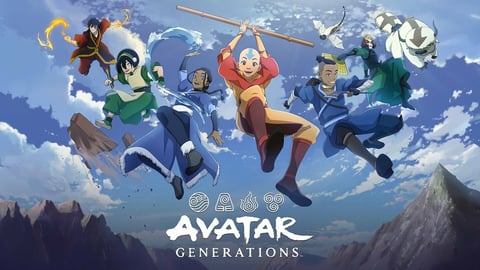 Avatar Generations is a free-to-play RPG mobile game that is based on the Nickelodeon TV series, Avatar: The Last Airbender. This will certainly be a throwback for everyone who grew up on this classic animated series.

Unsurprisingly, Avatar Generations is a highly-anticipated release, so we know that if you're reading this, you're dying to know more about the game. Here's what we know so far about the release date, pre-registration, story, and gameplay.
Avatar: Generations - Release Date
Avatar: Generations was released on January 31, 2023. At the time of its launch, it was available on Android and iOS devices.
Avatar Generations - Pre-Registration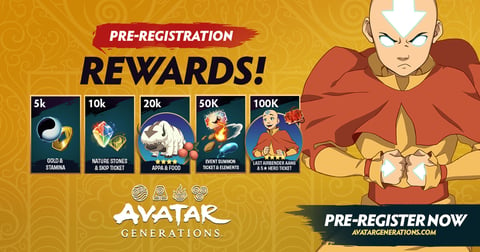 Pre-registration for Avatar Generations was available before the game's release. You could have done so by going to the game's official website.
You will be able to earn rewards if you pre-register for the game early.
Avatar Generations - Story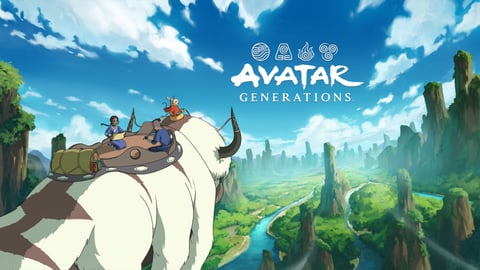 Patrick Naud, Head of Mobile at Square Enix Montréal, has revealed what we can expect from Avatar: Generations storyline. In the first chapter, we will meet Aang, Katara, Sokka, Toph, Suki, and Zuko. Besides the series' mainstays, beloved companions such as Appa and Momon will make an appearance as players embark on a "globetrotting quest to fulfill Aang's destiny."
Avatar: Generations will be a game for the future as Square Enix plans on introducing more expansions and features to the game that build upon what Nickelodeon had established in the TV series. Will Moore, CEO of Navigator, had this to say about future expansions:
With a globally beloved brand of this level, we've endeavored to create a game that expands the rich and storied universe of 'Avatar: The Last Airbender,' in a way that feels authentic and exciting to fans of the series and RPG games alike
We've already been given an idea of what to expect. Future expansions will explore Avatar Kyoshi, Korra, Roku, and more across the many timelines of the Four Nations.
Avatar Generations - Gameplay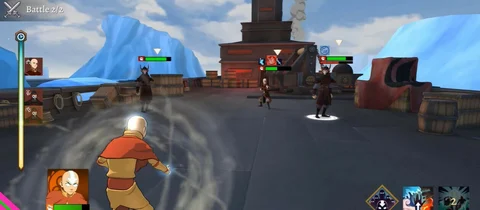 Avatar: Generations is an RPG mobile game that will feature squad-based battles and dynamic adventure sequences that play out like a comic book. Additionally, there will be in-depth upgrade and party customization systems as players can recruit new heroes and grow their team size and overall skill.
Some players received early access to Avatar: Generations, so we can clearly see the artistic vision and gameplay style that the developers are going for:
Fan-favorite events, locations, and stories will be available in the open-world structure of the game. Patrick Naud had this to say about the immersive experience that they are aiming to provide players with:
Expanding the beloved universe of the world-renowned property, Avatar: Generations invites players to step into the shoes of fan-favorite characters across the franchise.
The developers have promised to work closely with the Avatar community during the soft launch period so that the feedback can be used to make the best possible version of Avatar: Generations once it is fully released.
Stay up to date with the latest mobile gaming guides: