Clash Mini is an upcoming mobile strategy game featuring action-packed battles and classic characters from Supercell's Clash universe.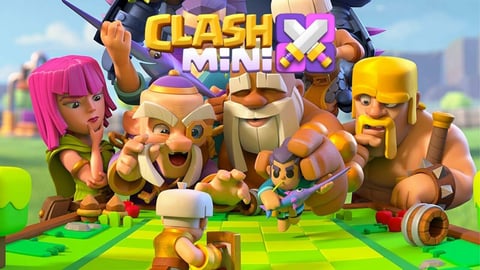 Clash Mini is one of three new mobile games Supercell began developing in April 2021. It downsizes some of the most iconic characters from the Clash universe and transports them out of the usual Arenas and Villages you're used to in other Supercell games.
Instead, all the action will be played out on a strategy-focused board game. Assemble a deck of your troops, or 'Minis', and wisely place them on the board. Make sure your Mini(s) is the last man standing if you want to win rounds - and ultimately, the game.
You can watch all the action unfold from a top-down 3D perspective that is similar to another Supercell game: Clash Royale.
We'll be going over all the details you need to know about this upcoming game from the release date, how you can pre-register, gameplay, and all the Minis currently available in Clash Mini.
Clash Mini - Release Date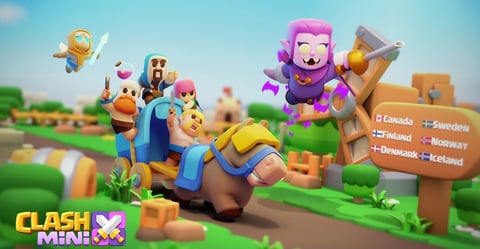 There is no officially confirmed release date for Clash Mini.
The beta version of the game is currently available for all iOS and Android devices in the select countries and regions of Canada, Chile, Denmark, Finland, Hong Kong, Iceland, Norway, Singapore, Sri Lanka, Sweden, and the Philippines.
Clash Mini - How To Pre-Register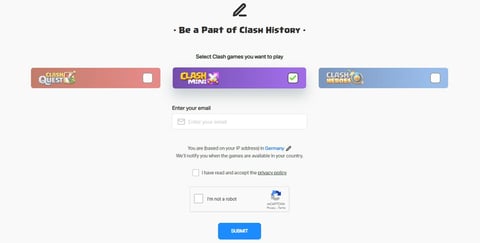 You can pre-register for Clash Mini by following these simple steps:
Go to the Clash site.
Select the 'Sign Up!' button in the Clash Mini box.
You will be directed to a form asking for your email address and country of residence.
Fill in your details for these two questions.
Submit the form by selecting the 'Submit' button.
Once you successfully send in your pre-registration form, Supercell will notify you when Clash Mini is made available for download in your country.
Clash Mini - Gameplay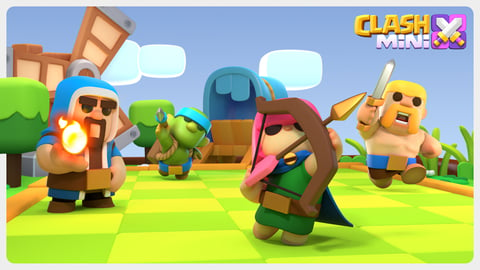 There are currently two main game modes you can play in Clash Mini: Duels and Rumble.
Duels are a 1v1 game mode that uses the best of five (BO5) rule. You will go into battle for five rounds against another player. The player with the last Mini(s) standing wins the round.
You can see how Duels are played in a special gameplay episode produced by the devs:
Rumbles are mini-tournaments consisting of eight players. Players will be divided into two groups of four. Three rounds will be played where players from each group will face one another.
After these rounds, the two players with the most scores from each group go to the Semi-Finals. The winners of each Semi-Final match will then go into the Finals to decide the winner of the Rumble.
Casual and Ranked modes will be available for both Duels and Rumble.
Clash Mini - Minis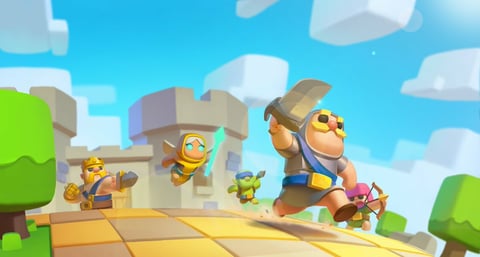 Minis are the troops that you play and control in the battle over the board against other players. To deploy Minis, you will need to spend Elixir. The Elixir costs can range between 2 and 4.
Every round, you will have six Elixir. You can use this to freely purchase Minis for the round. Unspent Elixir from the previous round will be carried over to the next round.

Here are all the Minis and their respective costs:
Two-Elixir: Archer, Barbarian, Ice Wizard, Knight, Miner, Skeleton Guard, Spear Goblin, Swordsman, and Wizard.
Three-Elixir: Bowler, Dart Goblin, Fisherman, Giant Skeleton, Golden Giant, Healing Ranger, Lumberjack, Mini P.E.K.K.A, Musketeer, and Valkyrie.
Four-Elixir: Battle Healer, Electro Wizard, Magic Archer, Mega Knight, P.E.K.K.A, Prince, Royal Ghost, and Witch.
Certain Minis have special Clash or Super abilities which can be activated when they have full energy. Others have a passive ability whose effect is felt throughout the round.
Each Mini has Star upgrades. Collecting Mini-specific fragments will unlock Stars which can then be used to upgrade the Mini in battle. Climbing the upgrades will allow your Mini to gain access to new abilities.
Clash Mini - Heroes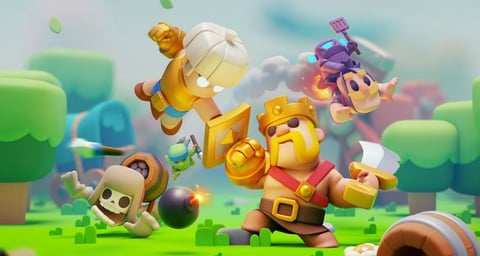 Heroes are similar to Minis but have a more powerful presence on the board. Only one Hero can be in your deck at a time as each comes with a powerful Super ability.
These are all the Heroes currently available in Clash Mini:
Archer Queen
Barbarian King
Countess
Monk
Royal Champion
Shield Maiden
Skeleton King
Wave Master
More information will be released about Clash Mini soon. Watch this space and we will update it as soon as details are released. You can also stay tuned to the Clash Mini Twitter, Discord, and Youtube channels for the latest game updates.
Stay up to date with the latest mobile gaming news and guides: