The Supercell team received a mountain of toxic comments from the Brawl Stars community over their dislike of certain aspects of the game. In response, the devs have introduced new changes to the game. Let's go over them.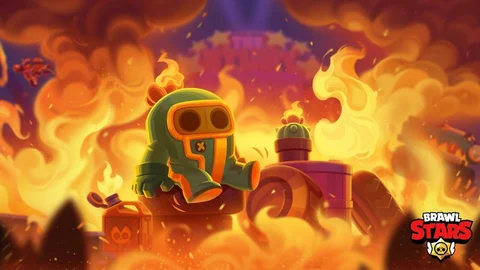 Brawl Stars is HUGE! In terms of popularity, it is one of the biggest multiplayer battle arena games in the mobile gaming world. Not only that, there are many dimensions to the game as it has multiple game modes, Brawlers, perks, and mechanics. Recently, there have been a lot of clashes within the Brawl Stars community about the direction of the game and what can be done to improve it.
Unfortunately, this has resulted in a bunch of insults thrown at the Supercell team. So the devs have decided to introduce several changes to the game in hopes of calming the storm. Here they are!
Toxic Feedback
Criticism isn't exactly new in any gaming community. Sometimes, criticism can tell devs what the community would like to see in the game. But this is only good if it is done in a constructive manner. Sadly, this is lost for some members of the Brawl Stars community, especially when talking about Gears.
Toxicity bloomed and insults were thrown at the Supercell team - especially Game Lead Frank. This all started due to one of his responses to a Gears comment on Twitter:
We don't expect to change anything about gears in the planned future (2022 and beyond).

There's other changes which might impact several connected (design) systems and before changed these additional Gear changes aren't being considered.

— Frank(tm) (FS7N) (@Frank_Supercell) June 25, 2022
It's obvious that the recent Gears addition to Brawl Stars needs a fix. They simply aren't rewarding enough in comparison to other mechanics like active Gadgets or passive Star Powers.
The Brawl Stars community then springboarded off Gears to voice out other grievances. These include cosmetics such as sprays and skins that players label a "money-grabbing attempt" because they have no effect on the gameplay. Players also dislike the devs adding new overpowered Brawlers - specifically Bonnie - to the game.
Brawl Stars Changes
In response to all the comments, Supercell announced that they will make several changes to Brawl Stars which will be available soon. Game Lead Frank unloaded all the changes in a Twitter thread:
Some small updates based on some really solid feedback coming out of discussions here during the last couple of days. #brawlstars #season13 #DeepSeaBrawl pic.twitter.com/IGpNtffMtl

— Frank(tm) (FS7N) (@Frank_Supercell) July 3, 2022
Though somewhat small, these are big changes to Brawl Stars that we can all appreciate. They're solid additions and will definitely please the community. Let's take a closer look:
Boxes For Star Points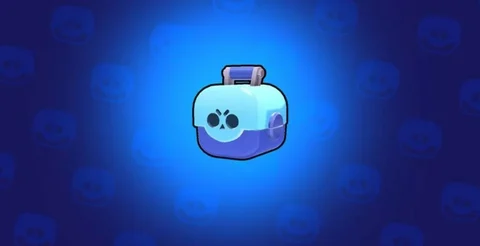 The availability of purchasing Boxes with Star Points will be tied to the Trophy Road season as well as added to the Power League season reset. On top of that, Boxes for Star Points will occasionally be added during Challenges that reward Star Points.
These changes were introduced because changes in the season length and Challenge rewards meant that there were a smaller number of opportunities to purchase Boxes for Star points.
Double Tokens Events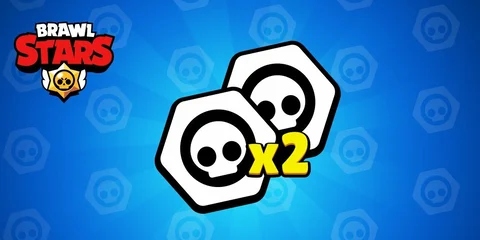 Double Token events will now be held at the end of each Brawl Pass season. Supercell Frank said that they will test out the frequencies of these events. So don't worry, these changes aren't final, but mark your calendars for when Double Token Events come around. These are:
July 29-31, 2022
August 26-28, 2022
Coin Shower Events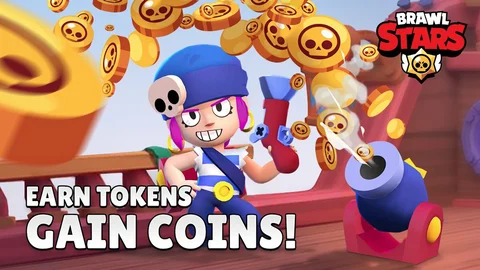 Coin Shower events were previously held once a month or on certain special occasions. However, this will be changed to ONLY special events such as Golden Week.
As with the changes made to Double Token events, these are not final and may change in the future. These are the dates for when they will be held:
July 15-17, 2022
August 12-14, 2022
4. New Quest Rewards
Quests are usually unlocked at 300 trophies on Trophy Road. But now, quests will be added alongside some events that will give players better rewards.
Additionally, Supercell will introduce a new progression system where players can complete quests to gain progressively better rewards. This will be either one or two quests in total per reward - the number of quests will depend on their respective difficulty. Every Wednesday, players will have 24 hours to complete all these quests.
Stay up to date with the latest Brawl Stars news: