Pins are special in-game emoji cosmetics that can be obtained from purchasable pin packs that cost 49 gems. We're going to show you how you can change them in Supercell's Brawl Stars!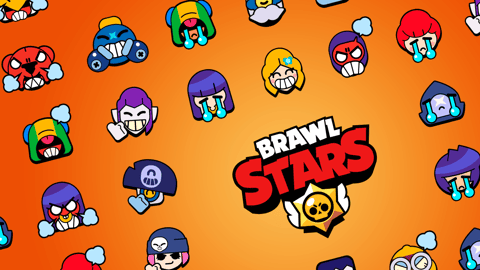 Pins are collectible emotes in Brawl Stars that can be used in battles and the game room chat. They're fun, colorful and are great for adding that small bit of personalization to the experience.

In the game, players will have three Brawler-specific Pin slots and two additional Pin slots that players can freely fill with any pin of their choice (these pins will be shared across all Brawlers). There are three different rarities: Common, Rare, and Epic. And let's not forget about the exclusive "Brawl Pass" Collector pins.
Let's take a look at how you can get, change and use them in the game.
How To Get Pins
Pins are available in Shop offers and are unlockable from Brawl Pass rewards. Note that you can only obtain Pins for Brawlers that you currently own.
How To Change Pins
Select on your Brawler in the Main Menu.
A list of Brawlers will be shown on screen. Choose the Brawler whose Pins you'd like to change.
The chosen Brawler will appear on-screen with a cloud (with a Pin inside) above its head. Tap on this cloud.
A menu of five Pin slots will pop up. Select any of the slots to equip or change from the Pins you own.
In step 1, you can also select the "Brawlers" button on the left side of the Main Menu.

How to Use Pins in Brawl Stars
Press on the Pin button
Select the Pin you'd like to use
Watch as your Pin is displayed. The Pin will be visible for both teams.
Be wary that there will be a 10-second cool-down before you are able to use another Pin. Also, if there are Brawlers who spam Pins, you can simply mute the Pin through the Pin button.
Have fun with these Pins, Brawlers!
For more Brawl Stars news and guides, check out: