The latest Brawl Talk has given us insights on all the newest changes coming to Brawl Stars Season 13 - Deep Sea Brawl. Let's take a look!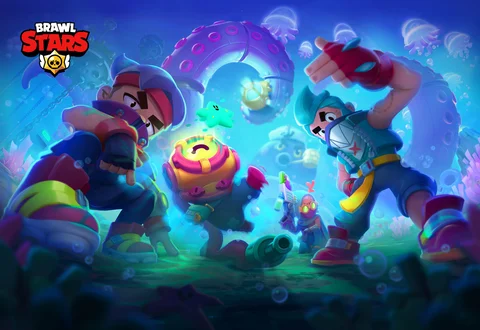 Deep Sea Brawl (Season 13) is the newest update coming to Brawl Stars! It brings with it new Skins, a new event, new challenges, and a new game mode. The update also introduces an underwater paintball arena that is the home to the newest Brawler, Otis.
Let's go over these updates!
When Does Brawl Stars Season 13 Come Out?
An official release date for Brawl Stars Season 13 - Deep Sea Brawl has not yet been revealed but it is highly likely it will be released at some point this week with Thursday, July 30 being the most likely date.
We will continue to update this page with more information as it becomes available, until then, check out everything the new update has in store.
Otis Is The New Brawler In Deep Sea Brawl
Otis is the latest Brawler to join the game! He's a mysterious new creature who lives in the depths of the newly introduced Arena, Starr Park, and enjoys expressing himself with street art on any wall he sees!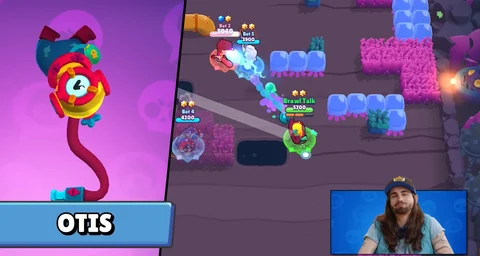 Here's a rundown of his abilities:
Attack: Otis uses his arm-hose to shoot 3 paintballs in a straight line and they spread mildly the further they travel.
Super: Using his starfish friend, Cil, Otis can disable any ability of the Brawler you target. While Cil is stuck to an enemy Brawler they can't attack, use Gadgets, or activate their Super. However, they can still move.
Otis is the Chromatic Brawler of the Season that will be unlocked at Tier 30 in the Brawl Pass. He will also receive a cool new Pharaotis skin that will be available in the last tier of Brawl Pass.
Penny Remodel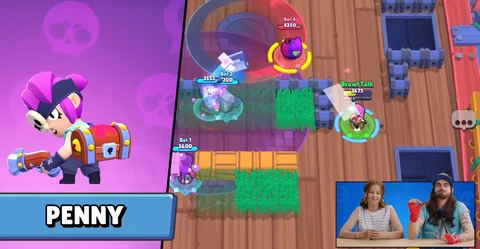 Despite speculation that Penny was set to leave the game after a cryptic message from the Supercell team, we can now say that she will actually receive a remodel to her appearance and her gameplay. Her collateral attack and treasure chest cannon remain the same, however, there have been some changes. Here's the rundown:

Attack: Range shorter, projectile speed increased
New Gadget: Drop a barrel on the map and can benefit from her collateral attack
Her turret now signals where the bomb will drop which will make it easier to dodge but maintain control when deploying it
Balls of Fire Star Power added to her basic kit: whenever her cannon shoots, the areas hit will be left in flames for a brief moment of time.
Skins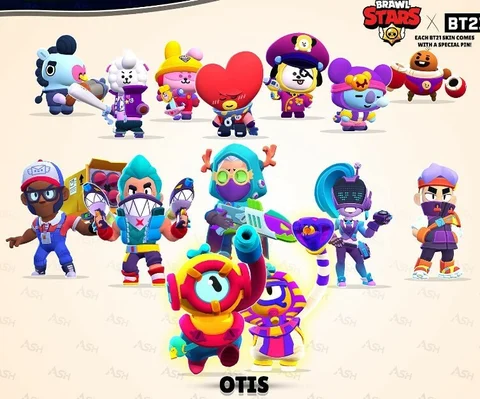 Along with the update, we got new underwater-themed skins that will surely make your Brawlers fit the aquatic vibe that the devs are bringing to Brawl Stars. These are:
Shark Tooth Cold
Coral Belle
Octofang
Postal Brock (available in Power League)
DJ 3.M.Z (the new Supercell Make Skin only available in August)
Besides this, Supercell recently collaborated with BT21 and IPX to create a new collection of characters designed by hit K-Pop band, BTS. These additional skins will be available on the same day in late July. These are:
Edgar Tata
Ruffs Chimmy
Bibi RJ
Sandy Koya
Jacky Cooky
Bull Mang
Tick Shooky
Buying any of these new collaboration-made skins will give you a free Pin and unlock a purchasable Spray and a profile picture.
New Game Mode: Hunters
The new game mode in Brawl Stars is Hunters! It is a 10-Brawler Arena with the same rules as Wipeout but in Showdown maps. The rules are simple:
Every time you get defeated, you respawn.
First player to reach six takedowns wins the match.
The placement of the rest of the players will be decided by how many kills they have when the match is over.
Club League And Club Quests Improvement

Supercell has noticed that playing Club League three times a week every week can be a bit tiresome for players. So that is why the devs will give a week off to all players. Now, there will be one week for Club League and a week for Club Quests.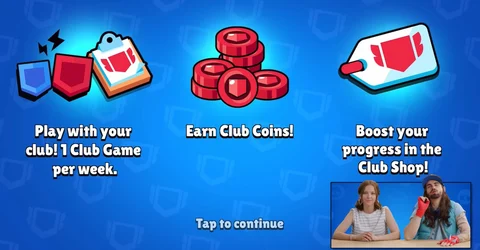 Club Quests appear bi-weekly and players will only have one week to complete them. They are comparatively easier and more casual than Club League matches. That being said, the more quests your Club completes, the higher the reward everyone gets! Therefore, working with teammates is incredibly important.
A side note is that rewards received during Club League weeks will be increased in order to compensate for the smaller rewards received during Club Quests weeks
Power League

Brawler suggestion is coming to Power League! You'll now be able to see all the Brawlers your teammate has in the pre-game selection screen. Now it will be easier to strategize with your other teammates.
Suggestions from both of your teammates will appear on your own screen, but it doesn't mean that you will be forced to choose from them!
New Special Event: Mystery Mode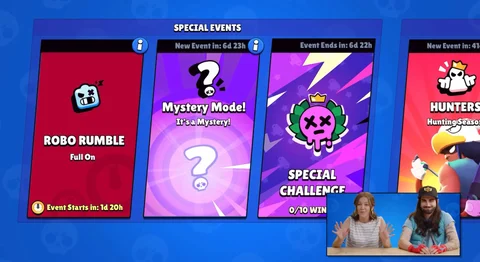 In Mystery Mode, players will play a match from a randomized pool of different game modes, maps, and modifiers. Unfortunately, it will not be live every day as it is a special event, but it will return regularly to the game!

Spray Reworks
Prices for all Sprays will be reduced by half. Everyone who bought their Sprays in the current updates will get the difference of gems back. The reimbursement will be available for free in the shop once the new update goes live.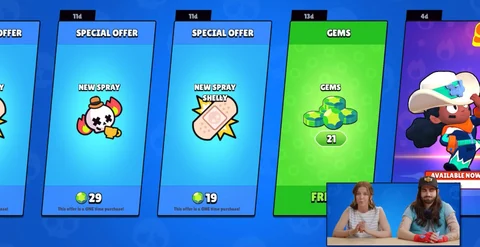 The new prices for Sprays are 19 Gems for Brawler's Sprays and 29 Gems for General Sprays which can be used with any Brawler.
That's all the details we have for the new Deep Sea Brawl update that will be dropping very soon! While you wait, check out the latest Brawl Stars news: