Hardware manufacturer Logitech and Chinese tech giant Tencent are joining forces for a new handheld gaming device that will harness cloud computing.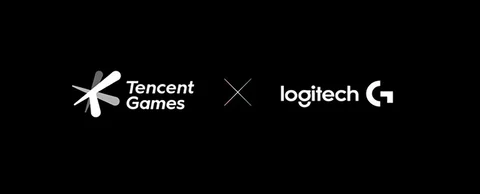 Logitech is partnering with Tencent to create a new handheld gaming device that will harness the power of cloud computing to bring gamers "AAA games almost anywhere."
The device is being developed by Logitech G, the gaming division of the Swiss hardware manufacturer, who are working with Chinese tech giant Tencent Games to bring the device to market "later this year," a blog post says.
The device promises to support multiple cloud gaming platforms, with the developers currently working with Xbox Cloud Gaming and Nvidia GeForce Now, meaning there should be a large catalog of games at launch including those offered through the Xbox Game Pass.
Other information is thin-on-the-ground. There are no hardware specifications, mock-ups of the device, or any suggestion it will be able to store and play games locally with the device seemingly all-in on the future of mobile cloud gaming.
Whether cloud gaming truly is the future of mobile gaming or gaming in general, has yet to be seen. The system will be, by definition, hugely reliant on a stable high-bandwidth internet connection - not always a guarantee when gaming on the move.
Cloud gaming isn't without its proponents though. Amazon, Google, Nvidia, Microsoft, Sony, and Nintendo all have their own gaming streaming services; a list of names which might just make the idea too big to fail.
For more mobile gaming news and guides, check out: