An update was released that looks to solve Rainbow Six Mobile's numerous bugs and server issues that have made the closed beta test unplayable for many.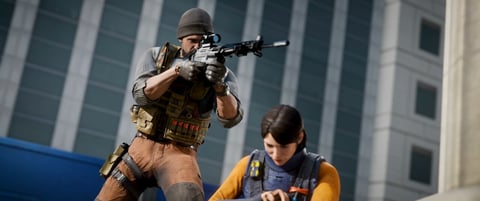 An update has been rolled out for the Rainbow Six Mobile closed beta that looks to resolve the myriad issues that have plagued the game since its launch earlier this month.
Currently only available to invite Android users from eligible countries, the lucky few were asked to go to the Google Play Store and update the app before jumping back in.
Hey Operators!

We've deployed fixes to the game issues we mentioned last week. If you already have access to the #R6M Closed Beta, head over to the Google Play store to grab the update. Don't have access yet? Keep following for when we announce the next wave of invites. pic.twitter.com/vMkEqMXzGK

— Rainbow Six Mobile (@Rainbow6Mobile) September 20, 2022
Closed beta invites are set to resume after they were paused due to the server instability, which has meant many taking part have been unable to play the beta.
September 16, 2022
Rainbow Six Mobile Beta May Be Back On Track
Rainbow Six Mobile's latest closed beta was launched with plenty of fanfare, taking up a prime time slot on the Ubisoft Forward showcase.
But since its release on September 12, the closed beta has been plagued with issues. There were reports of players turning up in PvP matches alone, rubber banding, frequent disconnects, and many could not progress through the tutorial.
Last week, the developers admitted that this "was not the experience we intended" and vowed to fix the issues in an upcoming update. They also paused sending out more invites.
That update is now out, and hopes will be that once the issues are resolved, more regions will be added to the testing phase. The developers also announced that more invites to the closed beta will be sent out to eligible players with the issues seemingly fixed.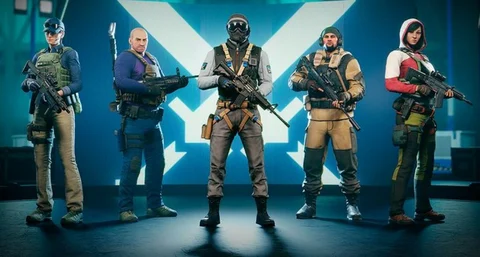 The closed beta was a crucial step on Rainbow Six Mobile's path to a global launch. Added to the eligible countries were the mobile gaming hotbeds of Brazil, India, Singapore, and the Philippines, joining Canada, Mexico, and the United States, which made up the countries eligible for the closed alpha.
This latest beta also added a number of new features and mechanics, including Operator progression, a battle pass, and the Clubhouse map. Hopefully, with the game now in a playable state, these features can be tested properly, and we will be one step closer to a global release.
For more mobile gaming news and guides, check out: