BTS will be coming to Cookie Run: Kingdom to perform a concert and appear in an event called "Braver Together."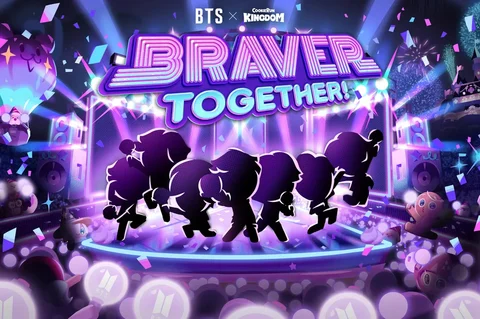 K-pop sensation BTS will be transformed into special Cookies in the role-playing mobile game, Cookie Run: Kingdom. This first-time collaboration between the two will result in a concert and a limited-time event titled "Braver Together".

[BREAKING NEWS] THEY'RE COMING... TO COOKIE RUN: KINGDOM!
The Cookie Kingdom is buzzing with excitement!
Are you ready for the grand reveal of the BTS Cookies?!#BraverTogether#ComingSoon pic.twitter.com/3gaX7t24aB

— Cookie Run: Kingdom (@CRKingdomEN) September 21, 2022
Promotional imagery for the star-studded collaboration features silhouettes of all seven members of BTS in the game: RM, Jin, J-Hope, Suga, V, Jimin, and Jung Kook.

Devsisters, the South Korean developer behind Cookie Run: Kingdom, is excited about the upcoming collaboration with the famous band and has confirmed that each member will get a unique Cookie design. BTS will also be performing an in-game concert that many of the BTS ARMY will surely be looking forward to.
They went on to describe Braver Together as an interactive event that will build upon the lore, action, and city-building that goes on in Cookie Run: Kingdom. Devsisters further stated that:
Players will be transported to specially crafted BTS-themed maps with all new game lore explicitly created for this update. The event will culminate in an in-game concert by BTS for the Cookies in Cookie Run: Kingdom.
Marie Suh, CEO at Devsisters, reasoned that bravery was the theme of this event because the core values of the Cookie Run series are centered around bravery and inclusivity. She added that the collaboration with BTS was a perfect fit to promote this:
We knew how well our core values aligned with those of BTS, so welcoming BTS and ARMY into the Cookie Run Universe felt like a natural fit.
More information about the special event will be released in the coming days. Teasers about each BTS member's Cookie design will be released on Cookie Run: Kingdom's Twitter and YouTube channels between September 23 and 30.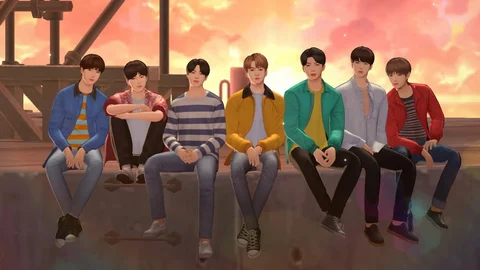 This is not the first time BTS has ventured into mobile games. They previously designed unique skins for Supercell's shooter, Brawl Stars. BTS also has a flurry of other mobile games that they had personally helped shape and design. This collaboration only cements the K-pop band's presence in the digital world.

Stay up to date with the latest mobile gaming news and guides: