K-pop girlband, BLACKPINK, are set to perform in PUBG Mobile, debuting a new song in their second collaboration with the battle royale.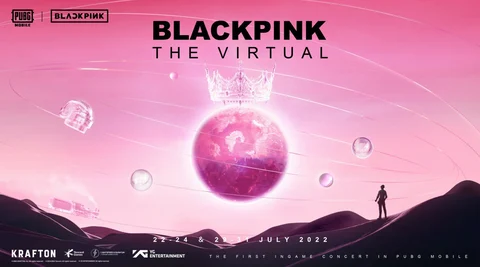 K-pop girl group BLACKPINK are set to hold PUBG Mobile's first in-game concert. The concert, subtitled The Virtual, will also be the first in-game concert, in any game, performed by a K-pop artist.

The event will feature 3D avatars of BLACKPINK members Jennie, Jisoo, Rosé, and Lisa performing their hits on a virtual stage within PUBG Mobile. It will also be the first opportunity for fans to hear their new track and see their latest music video.
This concert will be held in North and South America on July 22-23 and July 29-30 with the rest of the world getting it on July 23-24 and July 30-31.
'BLACKPINK X PUBG MOBILE 2022 IN-GAME CONCERT: [THE VIRTUAL]' Coming soon!

North & South America:22nd-23rd and 29th-30th July
Rest of the World: 23rd-24th and 30th-31st July #BLACKPINKxPUBGM #BLACKPINK #PUBGMOBILE #THEVIRTUAL #INGAMECONCERT @BLACKPINK pic.twitter.com/KN8swpzWjg

— PUBG MOBILE Esports (@EsportsPUBGM) July 12, 2022
BLACKPINK To Perform Virtual Concert In PUBG: Mobile First
The Virtual is the second collaboration between BLACKPINK and PUBG. In October 2020, tracks from BLACKPINK's debut album, called THE ALBUM, were used as background music in the popular battle royale.
Alongside enjoying the concert, fans will also be able to get their hands on BLACKPINK skins from July 23 to August 31. The in-game concert will be released alongside PUBG Mobile's next seasonal update which is set to bring back the Ancient Secret theme.
YG Entertainment shared in a press release: "It is pleased to hold an in-game concert as the second collaboration between the world's best group BLACKPINK and PUBG MOBILE, the best mobile game in the battle royale genre. We also hope to increase the opportunity for artists and fans to interact closely beyond the borders and language barriers."

While this may be the first in-game concert by a K-pop artist, it is far from the first in the world of gaming with the battle royale genre, in particular, being the sight of a growing number of collaborations with the world of music.
Fortnite has seen performances by rapper Travis Scott and pop star Arianna Grande. Free Fire also recently announced a virtual concert with Justin Bieber where he will debut a new song. That event is set to kick off on August 27 and will also see Justin Bieber become a playable character in the game.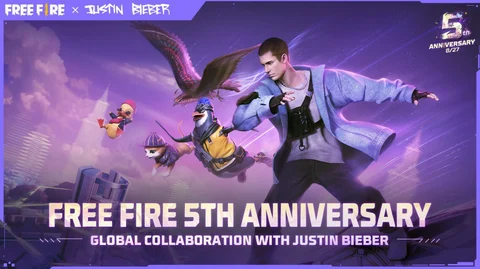 K-pop is no stranger to such collaborations either. In May of this year, boyband BTS were announced as global ambassadors of Free Fire with one of their previous singles in the process of being reimagined using the graphics of the game.