The exclusive Mobile Legends and Star Wars collaboration has brought several skins to the game since it was first started in 2021. A new skin was announced recently that featured one of our favorite heroes. Here's the details!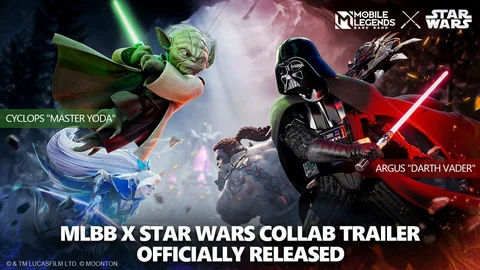 The latest skin from the Mobile Legends and Star Wars collaboration has been announced! This comes seven months after the previous release in December 2021. During the first phase , we saw Cyclops and Argus receive a Master Yoda and Darth Vader skin respectively. The second phase saw Alucard receive an Obi-Wan Kenobi skin. For the third phase, Kimmy will be receiving a First Order Jet Trooper skin.
Let's look at all the details!
Mobile Legends X Star Wars - Release Date
Skins from phase three of the Mobile Legends x Star Wars collaboration will be released on July 16, 2022.
Note that all Star Wars skins from this collaboration with Mobile Legends will only be available for purchase and use in the following countries: Indonesia, Malaysia, Thailand, the Philippines, Singapore, Vietnam, Myanmar, Cambodia, Brunei, Laos, East Timor, and Japan. However, players may still be able to obtain these limited-time skins by using a VPN.
How To Get Star Wars Skins In Mobile Legends
There will be a number of ways players can obtain these limited-edition Star Wars skins in Mobile Legends. These are:
Purchasing the desired skin for 700 Galactic Credits.
Participating in a draw. Upon the skins' release, there will an event where players can complete simple tasks or purchase in-game currency to be able to obtain tickets that will entitle them to a draw. Players will be able to get almost 30 tickets by recharging and spending 500 diamonds in the event.
Skins
These are all the skins that were released as part of the Star Wars and Mobile Legends collaboration. Ordered from the newest to the oldest, here are all the skins:
First Order Jet Trooper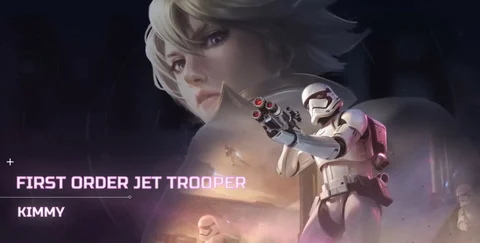 The jetpack rebel, Kimmy, has a fitting new skin in the form of the First Order jet trooper from phase three that will be released on July 16, 2021.
Obi-Wan Kenobi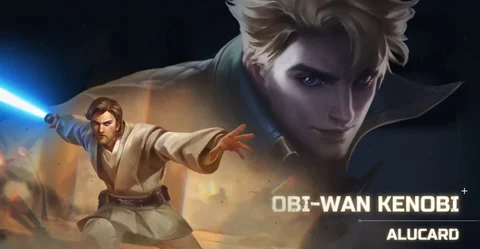 Alucard traded his sword in for a lightsaber as he was gifted with an Obi-Wan Kenobi skin during phase two which was released in December 2021.
Master Yoda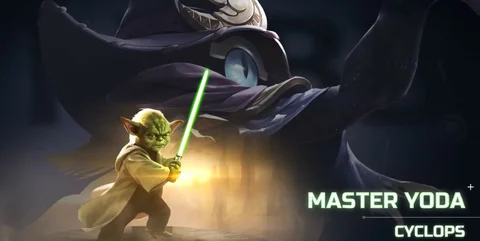 The master mage, Cyclops, is the only Mobile Legends Hero whose power matches that of Master Yoda from Star Wars. It was no surprise that he received this particular skin during the first-ever phase in July 2021.
Darth Vader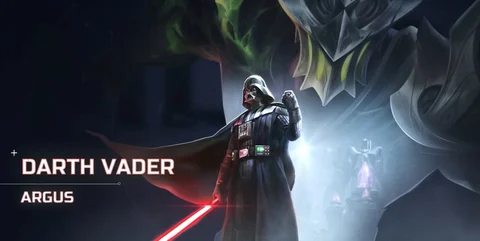 Evil has never looked so good in black and red! Argus, the fallen Angel, embraced the dark side with a Darth Vader skin during the first phase released in July 2021.
If you missed out on the trailer teasing the addition of the new skin in Mobile Legends, check it out below:
Stay up to date with the latest mobile news and guides: