Arena Breakout will soon be available to all in China but will it get a global release?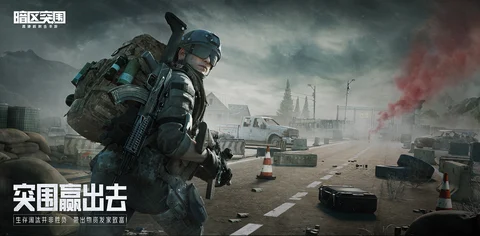 Arena Breakout is probably not a name that means much to you but - to those in the know - it is one of the most eagerly anticipated mobile shooters on the market and it is now entering an open beta phase.

Often branded an Escape from Tarkov "clone" or "rip off", Arena Breakout, which is being developed in China by Tencent Games, admittedly has more than a passing resemblance to Battlestate Games' hyper-realistic tactical shooter.

And it's not just the aesthetics but the gameplay too, with Arena Breakout, which will be available on Android and iOS, featuring the same small team, loot-scavenging, extract-or-you-leave-with-nothing game mode.

However, while it doesn't get top marks for originality it is still highly anticipated and it is precisely because it has attempted to take Escape from Tarkov's ultra-realistic and adrenaline-fueled gameplay and bring it to mobile - a feat not yet seen on the small screen.

Now we are about to learn if Arena Breakout can shake the clone tags and find success in its own right with the game set to enter open beta.
Arena Breakout Moves Into Open Beta
Since its announcement in August 2021, the Tencent development has intrigued mobile gamers, and leaked footage from previous testing periods has only added to the mystique, revealing a realistic FPS with mechanics such as hunger and an extensive injury system the like of which hasn't been seen before on a mobile game.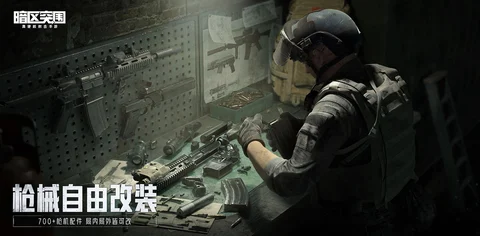 And it may be that you will soon be able to get your hands on this title too, as the game is reportedly entering its next open beta period. But, we are disappointed to say, only in China.

The news comes courtesy of mobile insider DannyIntel, who claims the open beta is set to begin on Wednesday. July 13.
IT'S COMING! 2 DAYS REMAINING!https://t.co/xX2etmFCkx pic.twitter.com/shZH5n5rsi

— Danny (@DannyINTEL) July 11, 2022
And some reports put its official release date at Tuesday, July 26, giving the game a full two weeks of testing before launch.
Unfortunately, there is no word yet on whether the game will get a global launch meaning the only way you may be able to play the game in the near future is by playing the Chinese-language version.
There is cause for hope, though. Escape from Tarkov is hugely popular in the West, and if the game proves a success in China, it can surely only be a matter of time until we see a more global launch.
Until then, there is plenty to get excited about in mobile gaming with the confirmed release of Battlefield, Valorant, and Call of Duty: Warzone giving FPS fans plenty to chew on.