DICE's iconic shooter is coming to mobile. Get the lowdown on Battlefield Mobile with a look at the release date, potential open beta, and how you can pre-register on Android and iOS.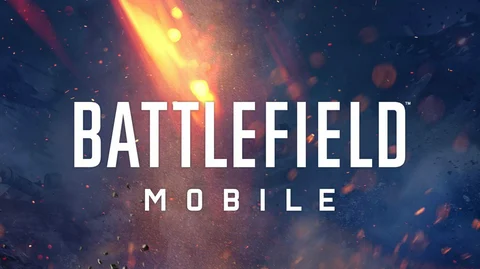 Battlefield sits on the Mount Rushmore of FPS titles and soon even mobile gamers are going to be able to get in on the action with Battlefield Mobile nearing its global release.
The shooter, known for its massive maps, intense team play, and myriad controllable vehicles with everything from jet fighters to APCs available to players, is going to offer something very different to the mobile market and we, frankly, can't wait.
Already in a playable state, with alpha/beta tests ongoing, Battlefield Mobile will soon be available to gamers everywhere.
So, if you want to learn more about what is going to be one of the biggest mobile games of the year, here is everything you need to know about Battlefield Mobile.
Battlefield Mobile - Release Date
An official release date for Battlefield Mobile has not yet been announced though the game has been involved in a number of public beta tests since Autumn 2021.
Gaining access to the beta tests is easy - as long as you have an Android device - which is something we cover further down in this article.
In terms of a full global release, it is safe to say that the game is in an advanced stage of development as it is already in some gamers' hands, so a Q4 2022 release date is highly likely.
We will continue to update this page with more information as it becomes available.
Battlefield Mobile - Pre-Registration / Open Beta
If you have an Android device, registering for the full release, and any potential test phases, is easy.
Simply head to the Battlefield Mobile page on the Google Play store (on your device or a linked PC) and register. If you can't yet register, it is because your region is not yet available for both, being part of the testing phase, and pre-registering for the full global release.
Not everyone who pre-registers will gain access to the beta, with the developers describing the testing slots as "limited". However, if you don't get into the initial testing phase you may be invited to a later one.

Battlefield Mobile - Gameplay / Leaks
There is a mountain of Battlefield Mobile gameplay and leaks out there. Initial reactions from the first alpha test were muted with many criticizing the game's poor graphics.
However, a second round of alpha testing has taken place more recently which has featured an overhauled UI, graphics, and more maps. The reception to this test has been far warmer and it looks like Battlefield Mobile is shaping up nicely.
Check out this video by ExxotikGaming for over ten minutes of gameplay footage from the most recent alpha test.

For more mobile gaming news and guides, check out: