Avatar: Reckoning, a new mobile-exclusive title, is entering open beta. Here is everything you need to know about it from the release date, plot, and gameplay!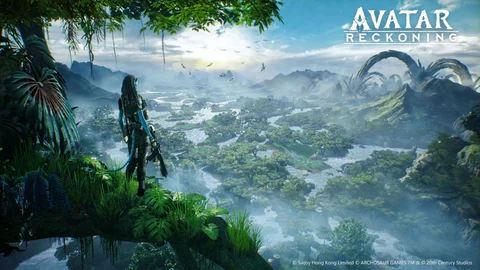 Avatar: Reckoning is an upcoming free-to-play RPG shooter that is based on the blockbuster movie franchise created by James Cameron. Set in Pandora, players will embark on an adventure in the mysterious alien world where unknown creatures lurk in the forests, mechs roam, and a cast of characters - both good and bad - are aplenty.
It will be a mobile-exclusive game that will be available on Android and iOS devices upon its release. Developed by Archosaur Games, this is a highly anticipated game as there is a slew of big companies involved including the likes of Disney, Tencent Games, and James Cameron's production company, Lightstorm Entertainment.
The game recently entered beta testing in select countries. Here are all the details about it!
Avatar: Reckoning Release Date
There is no official release date for Avatar: Reckoning. However, Archosaur Games are planning for a potential release in 2023. However, development is in the advanced stages as the game recently started a beta test in the select countries of Canada, Malaysia, and the Philippines.
And yet, one more game just started a Beta Test. Avatar: Reckoning.
Available in Canada, Malaysia and Phillipines. Use VPN. pic.twitter.com/Z3NMCTVW9q

— Danny (@DannyINTEL) July 12, 2022
Avatar: Reckoning was initially set for a 2022 release, but this game, which boasts large-scale gameplay and high-quality graphics, was understandably set back to a later date.
Plot
Avatar: Reckoning will continue developing Pandora's Na'vi clans that were first set up in the 2009's Avatar movie. Players will support these clans in their battle to defend their homes against the wicked RDA organization.
The official press release that announced the development of the game had this to say about the plot:
Avatar: Reckoning will transport players to never-before-seen parts of Pandora where they will meet new Na'vi clans fighting to defend their home, battle powerful RDA troops seeking to exploit the resources of the moon, and encounter spectacular alien creatures
The protagonist is still unknown. However, it is believed to be centered around a character known simply by their call sign, Raven. They will have to uncover the truth about the events that lead to the disappearance of their parents who went missing after their Samson air vehicle was attacked and crash-landed in the jungle.
Gameplay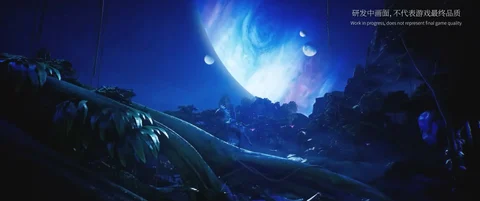 Avatar: Reckoning promises players "cutting-edge mobile graphics and intuitive, tailored controls" as well as introducing "never-before-seen parts of Pandora". It will be a game that is very much in a similar vein to the Destiny games (which coincidentally, have their own mobile game in development).

There will understandably be hesitation about the game as it will be a mobile-exclusive game and this may result in drops in graphic quality or player experience. However, the developers have laid those worries to rest by confirming that Avatar: Reckoning will be built on Unreal Engine 4. Graphics will certainly be the best they can be for any mobile game.
We saw a glimpse of the scale Avatar: Reckoning will have in store for gamers after the official game trailer was released on June 27, 2022:
If you're already salivating at the prospect of this incredible-looking game, we still have another piece of news: Avatar: Reckoning will feature single-player story missions, co-op, and PvP game modes! Within these modes, players will be able to select their class, cosmetics, abilities, traits, and more! Weapons will also be customizable.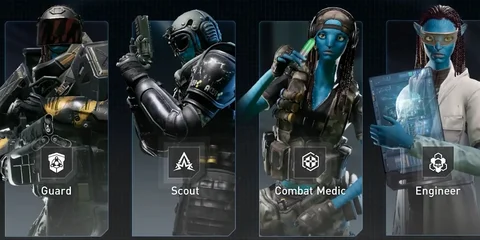 Currently, the mobile specifications for Avatar: Reckoning have not been released, but we can hope for that information to be made available soon.
You can stay up to date with Avatar: Reckoning new by following the official game site. It's going to be a great decade for Avatar fans as on top of the mobile game, three more movies are slated to be released in the next few years with the sequel, Avatar: The Way of Water, set to hit cinemas in December 2022.
Stay up to date with the latest mobile game news below: