Sea of Dawn is a new mobile game that will allow players to become captains of their ships and travel the world! Here are all the details, including the release date, superstar collaboration, and gameplay!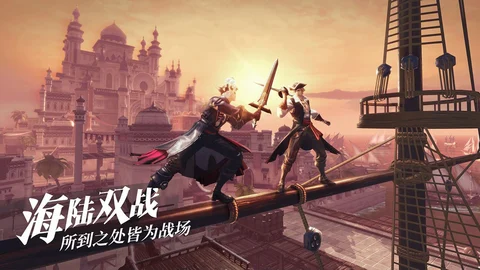 Sea of Dawn is an upcoming mobile MMORPG from Chinese developers Changyou! If you've played the 2018 action-adventure game, Sea of Thieves, then you're definitely going to love this similar mobile version! It also takes some inspiration from the Japanese game series, Uncharted Waters. Like both games, Sea of Dawn will take players to the high seas to explore an amazing new open world where the possibilities are truly endless.
Check out the recent game trailer below:
We're looking forward to the game and we hope you are too. So let's jump into the details!
Update: Sea Of Dawn Gameplay Leaked
Gameplay from Sea of Dawn was recently leaked by the ever-trustworthy mobile games source, Danny. Watch it for yourself:
But let's break it down. From the video, we know that avatar customization is available in the game and it closely resembles that of The Sims games developed by EA. We also see the player roam around on a ship and converse with the ship's captain.
A preview of ship combat can be seen too as an armada of enemy ships converge on the player's ship. They're forced to duke it out in torrential waters and stormy weather. The gameplay is oddly reminiscent of the combat you'd see in a game like Sea of Thieves.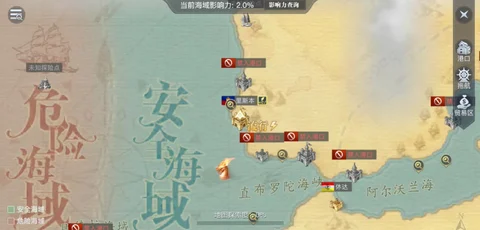 Moreover, we get an insight into the designs of the many ports and cities that Sea of Dawn prides itself in. In our opinion, they look grand and immaculate. What's more, is that we get to see the in-game map layout. It's slightly similar to the map layout found in Sid Meier's Civilization series.
Sea of Dawn - Release Date
Since it was first announced in 2020, the developers have not revealed an official release date for Sea of Dawn. However, it is expected to be released soon in either late 2022 or early 2023. The game is currently undergoing beta testing.
Star-Studded Collaboration
Sea of Dawn has been working with Hollywood superstar Johnny Depp as part of the game's promotional campaign since 2021 - a fitting role since he played the infamous Jack Sparrow in the Pirates of the Caribbean movie franchise.
Catch the full Sea of Dawn micro-movie below. Johnny Depp plays an old traveler called Philip who regales about his past adventures and treasures to a young advice-seeking adventurer. There is also a behind-the-scenes video where Johnny Depp talks about his experience making this micro-movie.
It's unclear if Johnny Depp will have any further involvement in the game.

Sea Of Dawn - Gameplay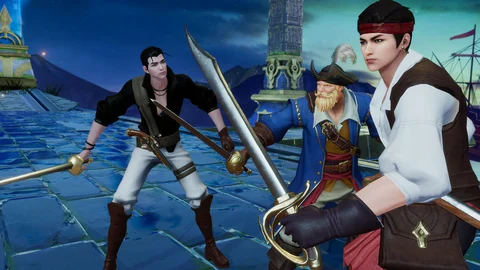 Sea of Dawn is an MMORPG game set in an open-world environment that allows players to embark on epic sea voyages set in the sixteenth century. Players will take charge of their very own era-inspired warship to explore the world and battle it out against other players on the open seas and land. Despite this pirate aesthetic, this game will also have elements of fantasy!
There will be around 200 harbor cities such as Lisbon, Seville, and London, taking players to other famous port cities in the Middle East and Latin America. These are important places where players will be able to visit, conduct trade, face new opponents, and of course, engage in a little good ol' piracy. Cities will also be a useful place to forge alliances with other players. Players can also develop these ports to set up a tax-collection system as well as defenses to protect against enemy invaders.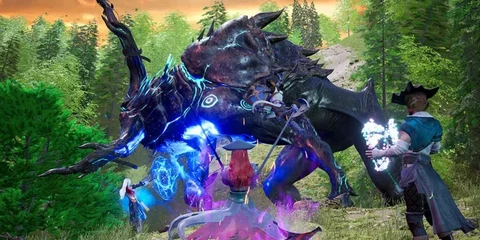 Additionally, official screenshots of the game have shown that players will also be able to battle it out against beasts that, following its fantasy elements, will be large and mythical. Don't rule out the possibility of running into the Kraken.

Sea of Dawn will be available on both Android and iOS devices. To learn more about the game, visit the game's hosting site. You will also be able to pre-register for future notifications about the game or potential participation in beta tests.
Stay up to date with the latest mobile gaming news: