The beloved Skate franchise is coming to mobile with a brand new live-service game that will also be available on PC and consoles.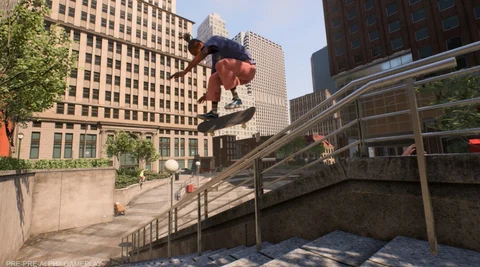 EA's beloved Skate franchise is coming to mobile with the next instalment of the beloved franchise being a free-to-play live service game.
It has been over twelve years since the release of Skate 3, the last entry in the franchise, and since then fans of the skateboarding series have been eagerly waiting for news on the next instalment.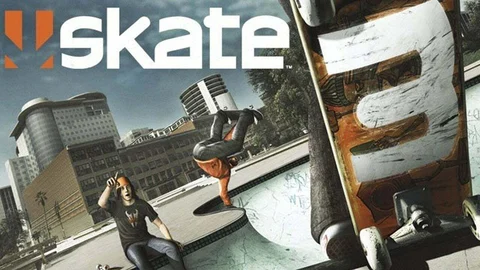 And while news that a new Skate game was on the way is nothing new, for the first time since its 2020 announcement, fans have a far more complete idea of how the game is going to shape up thanks to a 18-minute video put out by EA and Full Circle, the development team behind the title.
And it is set to be quite a different game than that which landed onto the Xbox 360 and PlayStation 3 back in 2010.
Live-Service Skate Coming To Mobile

Originally thought to called Skate 4, the developers now say that the game is will simply become known as "skate." (yes the full stop is required).
Stressing the game "isn't a sequel, it's not a remake, a reboot, [or] a prequel." It is instead, an "authentic evolution" of the franchise, one which takes stock of where "gaming is in the real world".
And that perhaps unsurprisingly means a live-service title, one which the developers claim will be receiving updates for "years to come."
Full Circle outlined what will have players regularly coming back stating that Skate will receive "new gameplay elements and tweaks, content releases and events, and lots of seasonal drops."
And while EA and live-service might make some apprehensive, the developers claim that they are looking towards the model seen in titles like Apex Legends, where paid content is largely cosmetic and not necessary for progressing in the game.
The game will first be released on PC and consoles, with the title offering cross-progression and cross-play at launch, a later mobile release, with the same feature set, has also been confirmed.

So, while PC and console players will be faking and grinding there way across the new San Vansterdam map before mobile gamers (early alpha tests are already underway), we can't help but get excited as yet another developer has the ambition to bring their AAA franchises to mobile devices.
For more mobile gaming news, check out: