Test out trials and challenges in Genshin Impact's latest event: Adventurer's Trials. Let's dive into everything you need to know about the event.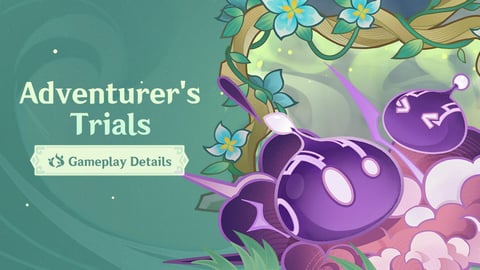 Adventurer's Trials is a new limited-time event in Genshin Impact. Branch Master Cyrus of the Mondstadt Adventurer's Guild has prepared a list of exciting training challenges aimed at helping young adventurers master mind and body. In this event, you will need to help him to test these challenges.
The Adventurer's Trials event will be available between November 4 and November 21. You will need to be Adventure Rank 20 or above to participate. Here are all the finer details about the event's challenges and rewards.
Adventurer's Trials Event - Challenges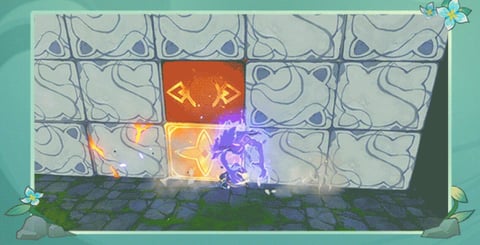 As the name of the event suggests, there will be various trials that you will need to complete. These are divided into two types of trials: Sequential and Fortuitous trials. Sequential trials include challenges that you'll need to complete one after the other while Fortuitous trials are three randomly generated trial challenges.
You will need to use the provided trial characters to complete the challenges within the time limit.
Here's a look a some of these trials:
A Close Home Run: Hit balls with your character's Elemental Skill
Smash 'n' Bash: Destroy explosive rocks with your character's attacks
Superfast Hat Trick: Use your character's attacks and Elemental Reactions to knock slimes in vine goals
Verdant Tsunami: Use your character's Talent or Elemental Skill to move across the water surface to quickly pick up Adventure Coins
There will be some limitations on the abilities you can use from your character. You can read the rules in the 'Challenge Details' section of each trial.
Adventurer's Trials Event - Rewards

You will earn rewards once you finish helping Branch Master Cyrus test out all of the trials and challenges.
These are the rewards you can get in the Adventurer's Trials event in Genshin Impact:
Character EXP Materials
Mora
Mystic Enhancement Ore
Primogems
Talent Level-Up Materials
Weapon Enhancement Materials
Stay up to date with the latest Genshin Impact news and guides: