This guide talks about Fu Xuan's combat skills, rarity, path, and element in Honkai Star Rail.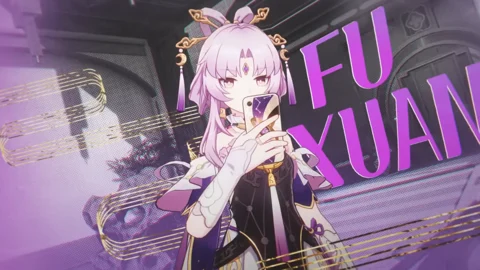 The Master Diviner of the Xianzhou Alliance's Divination Commission and one of six Charioteers, Fu Xuan, is one of the important characters from Honkai Star Rail who will join the roster of playable characters with the version 1.3 update.

With that, we have many players who are eager to learn more about Fu Xuan's kit to check how she fares as a playable character and whether she synergizes well with other Paths in a team comp.
To help players out, we have prepared this handy guide detailing Fu Xuan's rarity, Path, element, and combat skills in Honkai Star Rail.
Honkai Star Rail Fu Xuan Rarity, Element, And Path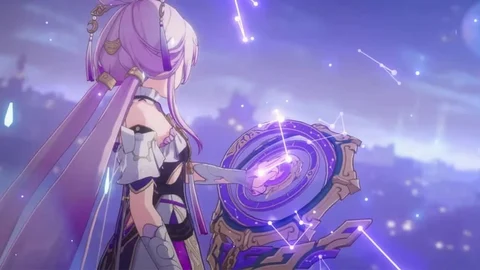 Fu Xuan is a Quantum element user in Honkai Star Rail belonging to The Preservation Path.
Character Card | The Xianzhou Luofu | Fu Xuan
The head of the Xianzhou Luofu's Divination Commission. A confident and blunt sage.
Using her third eye and the Matrix of Prescience, Fu Xuan calculates the Xianzhou's route and predicts the fortune of future events. She firmly... pic.twitter.com/e0a88B9ap0

— Honkai: Star Rail (@honkaistarrail) July 5, 2023
She is a five-star rarity playable character who will get her own limited-time character Warp banner.
Honkai Star Rail Fu Xuan Combat Skills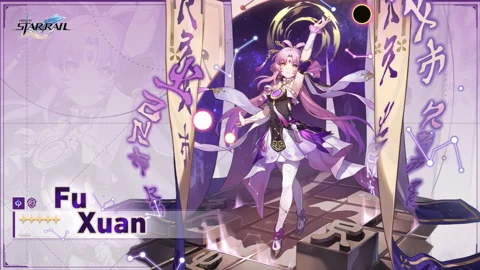 Here are the different combat skills that Fu Xuan's kit offers in Honkai Star Rail:
Combat Skill
Description
Skill
Using Fu Xuan's skill activates the Poor View Formation effect.




Poor View Formation: When all party members are alive, the damage received by all allies will be reduced by ?%. Max 4 allies. ?% of all damage taken by party members other than Fu Xuan will be mitigated by her. This effect lasts for 3 turns.

Appraisal: When Fu Xuan takes damage while the Poor View Formation effect is active, she will gain 1 stack of Appraisal. Each stack increases Fu Xuan's Max HP by ?%, lasting for 2 turns. This effect stacks up to ? times.

Ultimate
Deals Quantum DMG equal to ?% of Fu Xuan's ATK to all enemies. Deals additional Quantum DMG equal to ?% of Fu Xuan's Max HP. Resets the number of times Fu Xuan's Talent has been triggered.
Talent
When Fu Xuan is able to fight, she grants the Avoid Misfortune effect to all party members. This effect reduces all damage received by ?%.

Fu Xuan will also gain a DMG Bonus based on the amount of HP she has lost. For every % of her Max HP lost, Fu Xuan's own DMG increases by ?%.
This DMG Bonus will not exceed ?%.

Additionally, when Fu Xuan's current HP is less than or equal to ?% of her Max HP, she will regain HP by swapping the percentage of her Max HP lost, with the percentage of her current HP. This effect can only be triggered once.
Technique
After Fu Xuan uses her technique, all party members are granted a shield that blocks all enemy attacks, and the party will not enter battle for ? seconds. At the beginning of the next battle, all party members will gain increased DEF based on ?% of Fu Xuan's DEF. This effect will last for ? rounds.
The above combat skill details are translated from the data mined information from the CN beta version of the game.
Fu Xuan's Kit
by u/LostIssue4515 in HonkaiStarRail_leaks
For more news and guides on Honkai Star Rail, check out:
This article contains affiliate links which are marked with [shopping symbol]. These links can provide a small commission for us under certain conditions. This never affects the products price for you.