We'll be going over the best characters in Genshin Impact as of update 3.4, The Exquisite Night Chimes.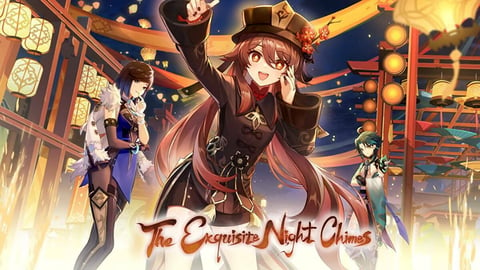 Genshin Impact's newest feature-filled v3.4 update just released on January 18th. Bringing with it an expansion of the Sumeru region and updates to the Spiral Abyss.
Two new characters: Yaoyao and Alhaitham are currently available in the new Caution in Confidence event banner. Alongside the two new characters is the five-star sword weapon, Light of Foliar Incision, which boosts CRIT rate and damage. This weapon can be acquired from the Epitome Invocation event weapon banner.
Below we have a tier list of all the currently available characters. Hopefully in the coming weeks we can know where Yaoyao and Alhaitham place.

SS-Tier
Ayaka
Bennett
Fischl
Ganyu
Hu Tao
Kazuha
Nahida
Raiden Shogun
Venti
Xiangling
Xingqiu
Yelan
Zhongli

The SS tier is full of very strong characters that do their element and jobs better than the rest.
A few stand outs here are Ayaka, a 5-star Cryo, who will shine on any team she is put on with her exceptional Elemental Cryo damage and phenomenal Element application skills.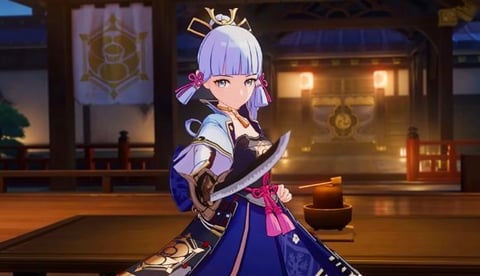 Bennett, a 4-star character, is the best support healer in the game with amazing Element application skills to boot. Fire generally is a great element to have in your team due to the sheer amount of Elemental combos and DPS they bring.

S-Tier
Albedo
Ayato
Beidou
Cyno
Diona
Eula
Arataki Itto
Jean
Kokomi
Mona
Nilou
Shenhe
Kuki Shinobu
Sucrose
Childe
Tighnari
Traveler (Dendro)
Xiao
Yae Miko
Yoimiya
Wanderer

The S-tier, shockingly, also includes some amazing characters.
Beidou, a 4-star, is an Electro claymore user who hits hard and provides some insane DPS by herself. She is also pretty easy to get if you play consistently enough since she is always available in any event or character banner.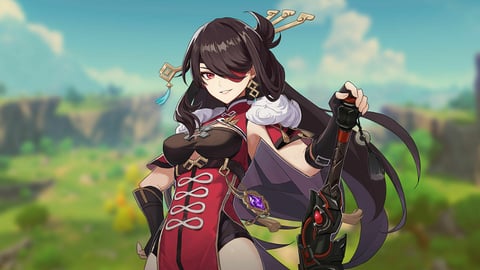 Yoimiya, a 5-star, is a Pyro Archer who pairs well with almost any team. Put her as the main DPS with Bennett from SS-tier and watch the world burn.
A-Tier

Barbara
Candace
Chongyun
Collei
Diluc
Dori
Gorou
Heizou
Kaeya
Keqing
Klee
Layla
Ningguang
Noelle
Qiqi
Rosaria
Kujou Sara
Sayu
Thoma
Yanfei
Yun Jin
Faruzan
You may be thinking that anything under S-tier isn't worth your time but you would be wrong.
These characters all provide really specific utilities to players. Sayu is a 4-star Ameno character who can provide a team with exceptional farming benefits when exploring due to her Fuuin Dash skill.

B-Tier
Aloy
Lisa
Razor
Traveler (Electro)
Traveler (Geo)
Xinyan

Down to the slim pickings here but these characters are just out classed by the ones above, are they bad? Absolutely not.
Razor is a 4 star electro sub DPS who is on many of the 'top tier' teams comps. What he brings to the table is an Electro Elemental Burst which increases attack speed. So the potential for him in a team comp is high but by himself he's not very strong.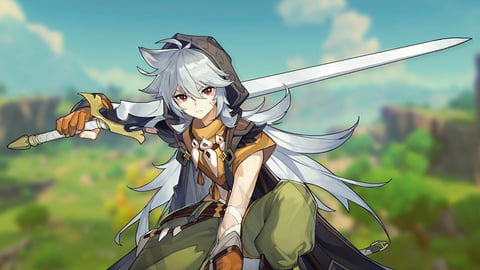 C-Tier
These are the first two characters Genshin Impact gives out while they may be lacking they can still do some damage and carry players through the first ten hours or so of the game easily.

With that said, the true fun of Genshin Impact comes from the exploration and story elements of the game. Characters may be 'better' than another sure but at the end of the day all of them can allow players to enjoy the game as they see fit.
Stay up to date with the latest Genshin Impact guides: