The system for unlocking Operators in Rainbow Six Mobile isn't the same as in Siege. Here is how the ticket system works and how you can unlock each Operator as soon as possible.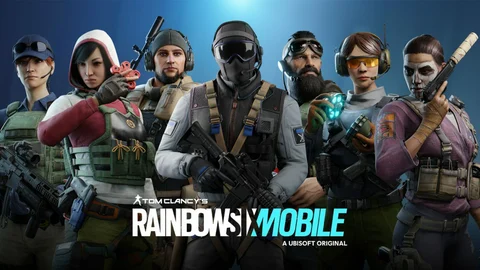 Rainbow Six Mobile has quite a unique system for unlocking the game's Operators, which involves players first getting tickets for the Operator and then playing a certain amount of matches based on their rarity.
It creates a two-tier system, as you will need to earn Ticket Packs and also the tickets that correspond to the Operator before playing as that Operator. Once you have played the required amount of games with the operator, you will be able to play with them forever.
But how do you get Ticket Packs? How many do you need for each Operator? And is there a way to speed up this whole process? This guide will help you answer all of these questions.
How To Unlock Rainbow Six Mobile Operators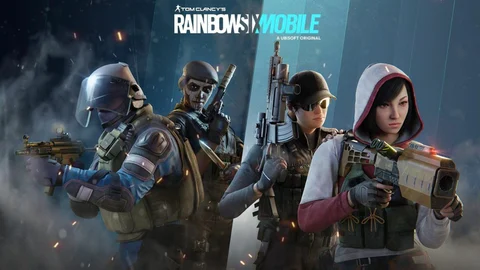 You can unlock Operators in Rainbow Six Mobile by using Operator's Tickets. These tickets can be spent to try out an Operator. Once you have spent enough of tickets on an Operator, they can be unlocked permanently.
That said, the first step to understanding this system for unlocking Operators is the rarity system.
Both attack and defensive Operators are given one out of four possible rarities: Common, Rare, Epic, and Legendary. The higher the rarity, the more Operator Tickets need to be collected and matches have to be played to unlock the Operator permanently.
The Operator rarities and tickets/matches required are as follows:
Common: 14
Rare: 20
Epic: 25
Legendary: 30
You can start playing matches as soon as you get tickets for that Operator, but once you run out of tickets and haven't yet unlocked the operator, you will be unable to play with them until you get more tickets.
Don't worry if you use up all your tickets but have still not unlocked an Operator, as players always have the attack and defense recruit available to play with in matches.

You can check the progress of unlocking an Operator through the Operator tab, with the number of tickets you possess and amount of games completed found at the bottom left of the screen.
How To Get More Operator Tickets In Rainbow Six Mobile?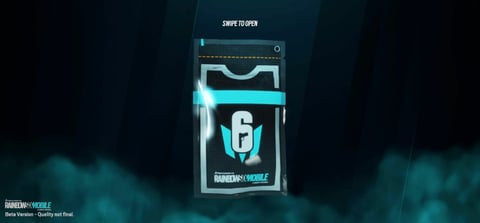 You can get more Operator Tickets in Rainbow Six Mobile by opening Ticket Packs. These can unlocked in the seasonal Battle Pass.
Ticket Packs contain three random draws of Operator Tickets. Each ticket is tied to an Operator and comes in the four rarities mentioned before. Once you have an Operator, their tickets will no longer appear in packs.
There are also Big Ticket Packs, which can also be found in the battle pass. These offer five ticket draws.
To get more operator tickets, you will want to level up the Battle Pass as quickly as possible.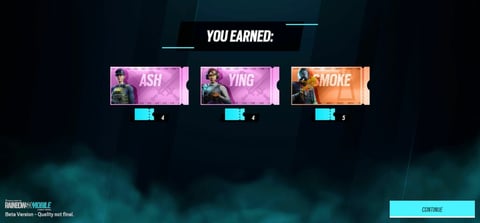 The fastest way to do this is by completing daily and weekly challenges, which will involve you not only playing games and acquiring Battle Pass XP but also getting lump sums when you complete the challenges.

Though it is described as the premium track, you can't purchase the Platinum in-game currency using real-world money, but you can unlock it through the Battle Pass and challenges. You will need 1,000 Platinum to unlock the Premium tier.
If you're looking for the best possible controller to use in Rainbow Six Mobile, we recommend using the Razer Kishi mobile game controller. It will give you an edge over your opponents.

How To Unlock Operators Fast In Rainbow Six Mobile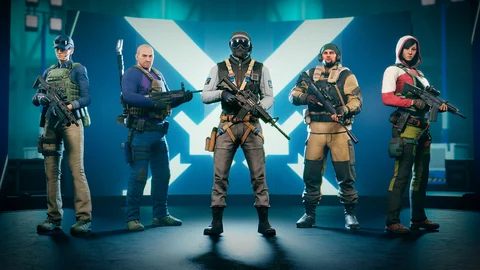 Once you have Operator Tickets, you will then need to play games to unlock the Operator permanently. The best way to unlock an Operator fast is to always choose an Operator for which you have a ticket. It's better than choosing to play with an Operator that you don't have a ticket for.

That's it for our guide on how to unlock Operators in Rainbow Six Mobile; we will continue to update this guide with new Operators and ways to unlock them as they are added to the game.
For more Rainbow Six Mobile guides, you may be interested in:
This article contains affiliate links which are marked with [shopping symbol]. These links can provide a small commission for us under certain conditions. This never affects the products price for you.