Use these Hacker Tycoon codes to get free cash diamonds. (Updated: June 2023)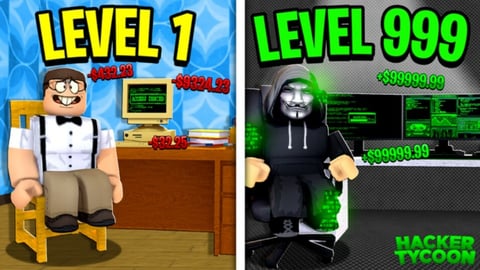 Want to earn money while sitting on your backside? Then becoming a hacker might be the life for you - a life you can take up in Hacker Tycoon.
One of Roblox's more nefarious games, Hacker Tycoon, puts you in the shoes of a capitalistic hacker who creates an army of black hats who use their skills to siphon off money from anyone they can.
Players will need to buy equipment, hire hackers, and choose their targets, with the aim of the game being to acquire as much money as possible.
This Roblox game is easy to get into but difficult to crack. Thankfully, there is help in the form of Hacker Tycoon codes.
Periodically released by the developers, Hacker Tycoon codes can be redeemed for free cash and diamonds, which can be traded for better equipment and used to hire new, more ingenious hackers.
Below, we show you how to redeem Hacker Tycoon codes and list all the working codes.
How To Redeem Hacker Tycoon Codes
Redeeming codes in Hacker Tycoon is easy as it's done in-game. Simply follow the instructions below.
Launch Hacker Tycoon from the Roblox app.
Click on the 'Passes' icon found on the left-hand side of the screen.
Scroll down until you see the 'Bonus Codes' input box.
Enter a working Hacker Tycoon code below, and click 'Claim!'.
A message will appear detailing your reward.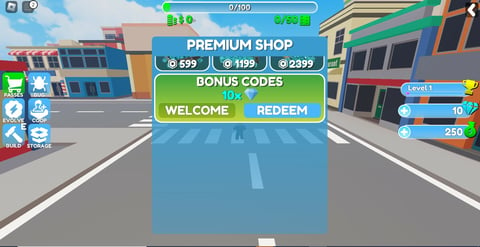 Hacker Tycoon Codes - Active Codes (June 2023)
Here are all the working Hacker Tycoon codes as of May 31, 2023.
WELCOME - redeem for ten diamonds
10KWOW - redeem for 25 gems
5KTY - redeem for five gems
Hacker Tycoon - Inactive Codes
The following codes no longer work in Hacker Tycoon.
500LIKEX - redeem for 200 diamonds
1kWOW - redeem for 500 diamonds
Where To Get More Hacker Tycoon Codes
The best place to get the latest Hacker Tycoon codes is right here. We look for new codes daily and verify they work, adding them to the list above. So, bookmark this page and check back regularly, and you won't miss out.
You can also keep an eye on the game's socials, where new codes are announced. The places to look are:
For more mobile redeem codes, check out: