You can get free coins, asterite, crystals, and more rewards with these new Honkai Impact codes.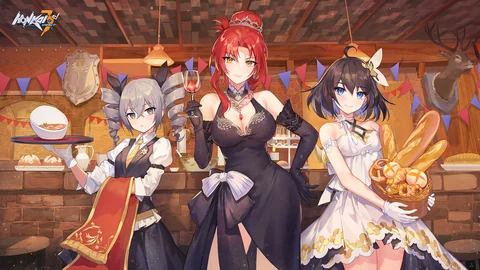 Honkai Impact 3rd is a frenetic action combat game developed by the super popular MiHoYo. In the game, you are pitted against extra-terrestrial beings who are threatening the galaxy.
For fans of Genshin Impact and Honkai Star Rail, this game is an obvious one to check out since this story acts as a prequel to the two other games.
Similar to these two games, Honkai Impact 3rd has codes that you can use to redeem free rewards that be hugely beneficial to you if you are looking to upgrade items and progress further into the story.
Here are the latest Honkai Impact codes in September 2023.
How To Use Honkai Impact Codes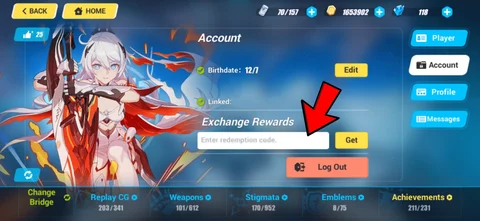 You can use Honkai Impact codes by following these instructions:
Launch Honkai Impact 3rd.
In the main screen, select your player ID.
Press Account.
Enter a working code into the Exchange Rewards box.

Press Get to claim the rewards.
Once you complete these steps, the rewards will be instantly sent to your game account.
New Honkai Impact Codes (September 2023)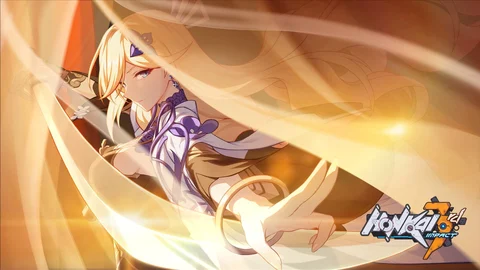 Here are the active Honkai Impact codes:

MAGICALGIRL – 200 Crystals
REBIRTH – 30 Crystals, 2,888 Asterite, and 1 SSS Trial Card Option
VERSEELE – 9,999 Coins, 1 Starless Rift, and 1 Battlesuit Trial Card Option
Be sure to use them as soon as possible as they will expire after a limited time.
Expired Honkai Impact Codes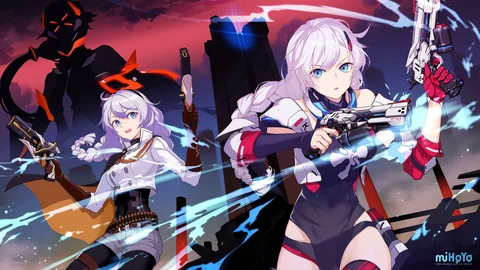 Here are all of the expired Honkai Impact codes:

RHYTHMOFLIFE
SHIGURE
KIRANOW

STARDANCE
ASHKJHDU
AIDE0017
SUSANNAH
NEWCHAP
7BNTWWJPJRGT
VAPTEF37K9XP
5SPTFE372QHX
MKFINAL
VERKIANA
WA7SXW3PJQGK
PAPAFFJN29Y7
ICHLIEBEDICH
BRONYA321
TRUTH63
HAPPYHONKAIANNI
MEONHONKAIANNI
MEONHONKAIANNI2
2TNBFZQZ59SB
AICHAN010
HYPRN62AI
TRUTH
MIDNIGHTCARNIVAL
NIGHTWALKERS
LISUSHANG
JHSGFDSVV
SUPERAI
TAIXUAN
60AHDASFBLAFL
ARROWOFNOVAE
JKABCNFNL59LK
DREAMYEUPHONY
TRUELOVE
JKSSDNFNL58LK
REACHFORZENITH
SUMMERWIZVALKS
QB6BY964E34B
PAINTTHEWORLD
CTNTH8T52RXJ
APONIAV57
CTNTH8T52XR3
GOLDENAGE
GALACTICVOYAGE
STARGATERUNNER2022
HI3SPRING
LOVESTAN
HOLYBLADE
ARAHATO2022
PTNAHRBLKWKP
CUTECAT
PARDOFELIS1
CAN
FANDOMCARNIVAL
HONKAIONTIKTOK
HONKAISPRING
CBNSH9BMJW33
YTPTHQAL3WLB
TT6SH8A5JWXF
BRONYA123
TIANYUAN
BRONYA0019BC
TIMIDOICICLE
LYLESDGS
SWEETGIRL
GT7SGQSL3ECX
SILVERWING1
APHO2
BRONYANEX
9B7AG9TM3FCK
BA7AH9A43WD7
PB6BY9BLKXCB
OUROBOROS
MT6TGQB4JFTT
ST7SG8ALJG87
QB6SHRSLJZQ3
MISSPINKELF
EAPTY8TL2ZRB
ELYSIA02
MOTHS10
Keep in mind that these codes can no longer be used to claim any in-game items. We will update this section once any active codes expire.
How To Get More Honkai Impact Codes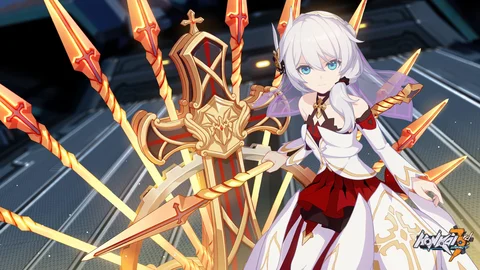 You can get more Honkai Impact 3rd codes from the game's social media pages where they will post game updates and codes sometimes.
You can find those pages here:

Alternatively, you can bookmark this page as we regularly update this page once more codes are made available.
For more game codes, you may be interested in:

This article contains affiliate links which are marked with [shopping symbol]. These links can provide a small commission for us under certain conditions. This never affects the products price for you.