Royale High is one of the most popular games on the Roblox platform, but does it have redeem codes?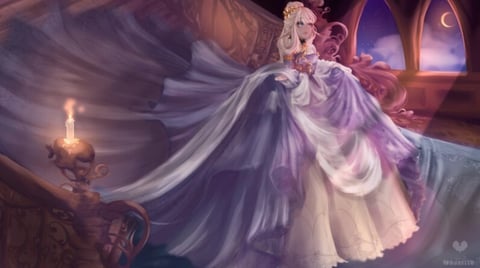 Royale High is one of the most popular games on the Roblox platform, allowing players to join a fantastical world where they can dress up, enroll in school, and hang out in realms such as the Fantasia Getaway Resort or Sunset Island.

There are also a range of limited-time events throughout the year centered around real-world holidays, such as New Years or Valentine's Day.
These events give players the opportunity to unlock rewards, but is there another way? Many Roblox games utilize redeem codes, a way for developers to gift players with in-game items, but does Royale High?
Sadly, it does not. However, that doesn't mean it will always be the case, and so to keep track of the Royale High codes we have put together this page.
If/when Royale High adds the feature, we will keep track of all the codes here, as well as show you how to redeem them in-game.
How To Use Royale High Codes
Unlike so many Roblox games, Royale High doesn't currently have a code feature. If/when it is introduced, we will update this page with how to redeem them!
Royale High - Active Codes (February 2023)
There are currently no working Royale High codes. Check back soon!
Expired Royale High Codes
There are currently no expired Royale High codes.
Where To Get More Royale High Codes
As you've probably gathered by now, there are no Royale Codes, but if you are keen to know when there are, the best place to check is right here. We keep track of a host of Roblox codes, and if/when Royale High introduces the feature, we will be sure to update this page.
You can also keep an eye on the game's social media, where Roblox games usually release codes.
For Royale High, that means checking out the official Royale High Twitter.

For more Roblox codes, check out: