Gem Grab could be receiving some substantial changes to its map in Brawl Stars.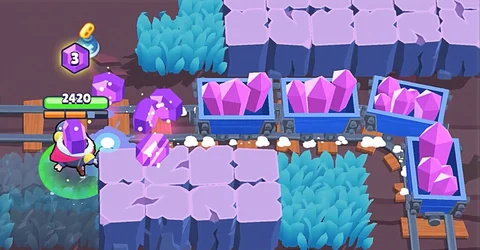 Gem Grab is an event in Brawl Stars that takes two teams of three Brawlers each and pits them against one another in an intense battle to collect ten gems. There are a number of maps in this event that have rarely seen any changes. However, that could change as Brawl Stars game lead Frank recently opened a Twitter poll inviting content creators and people involved in the esports scene (among others) to provide their input on Gem Grab's maps!
Let's try something new. I'd be curious to see how to better involve the (competitive) community in shaping the landscape for #maps. Only people I follow can respond, mainly pro players, coaches, content creators and casters.

Let's start with #GemGrab. #brawlstars #esports pic.twitter.com/7g5l2FoYg1

— Frank(tm) | Vacation Mode (@Frank_Supercell) July 24, 2022
These polls mostly revolve around the type of maps that will be set as active or which maps will be disabled in future Gem Grab events! Let's take a look at them.

Gem Grab Maps Players Want To Be Activated
Players would like to see eight maps more often in Brawl Stars' Gem Grab mode. These are Undermine, Acute Angle, Deep Miner, Hard Rock Mine, Double Swoosh, Crystal Arcade, Deathcap Trap, and Gem Fort.
Undermine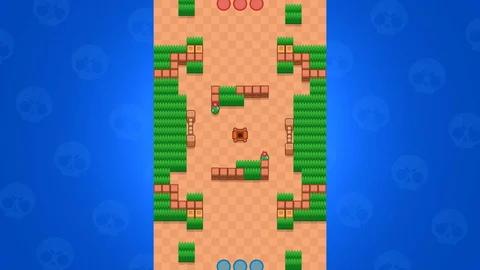 Undermine is currently an inactive map in Gem Grab. However, a majority of people who participated in the poll wanted to see this map activated for future events.
Acute Angle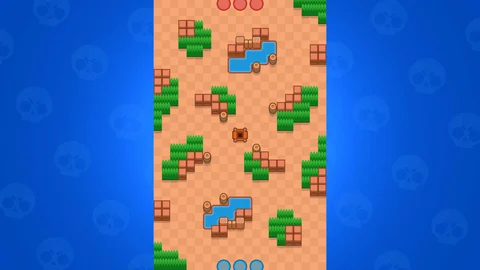 Acute Angle sparked the most division with pollsters as there was just enough to tilt the map in favor of being reactivated in Gem Grab. We can't fully understand why it has negative feedback, but we're led to believe it's because it has a slightly similar layout and design to Undermine.
Deep Diner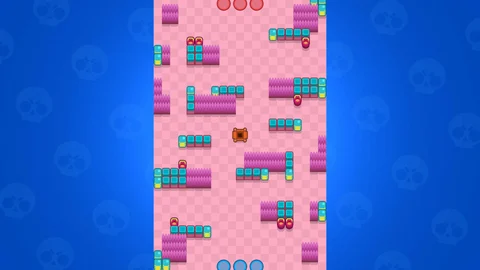 The ever-pink Deep Diner map is currently an active map in Brawl Stars' Gem Grab event. A large majority of players want this map to remain active for future events, so it looks like something we'll be seeing more of!
Hard Rock Mine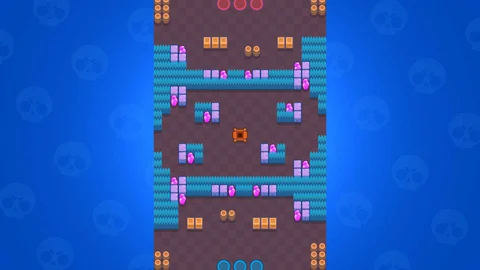 Hard Rock Mine is an enjoyable map in Brawl Stars; fun and unpredictable due to its multiple destroyable barricades.
So it comes as no surprise that this map will be here to stay in future Gem Grab events as it garnered positive reviews from over 80% of the players polled.
Double Swoosh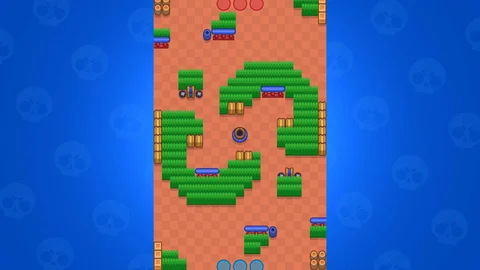 Double Swoosh is another incredible map that players want to see more of in Gem Grab events! It's a dynamic map whose criss-cross design and layout brings a ton of fun and excitement.
Crystal Arcade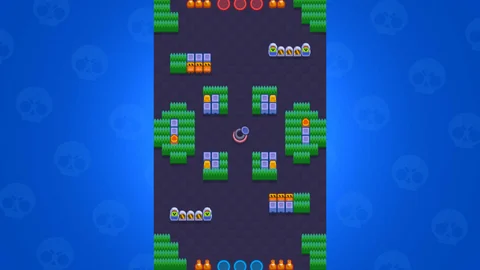 Crystal Arcade will return in future Gem Grab events in Brawl Stars. This map is currently active and will continue to deliver massive game-changing plays because of its many chokepoints.
Deathcap trap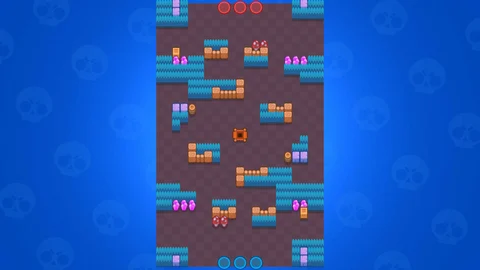 Who doesn't like the zig-zag pattern of Deathcap Trap? It's a brilliant map whose tight corners are something we can't get enough of in Gem Grab because almost everyone one of us has used them to eliminate enemy Brawlers.
Gem Fort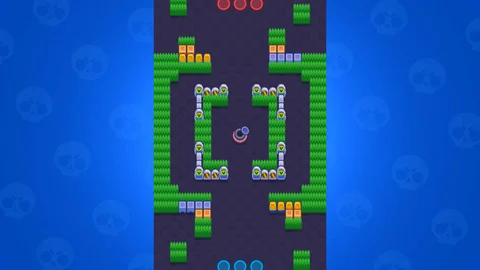 With its layer-like layout, Gem Fort is one of those maps that everyone seems to agree is one of the best Gem Grab maps out there. Judging from the poll, it seems that Gem Fort will continue to be present in future events!
Gem Grab Maps Players Want To Be Deactivated
Five maps have been deemed incredibly unpopular amongst players. These are Cross Cut, Chill Space, Minecart Madness, Gem Exchange, and Open Space.
Cross Cut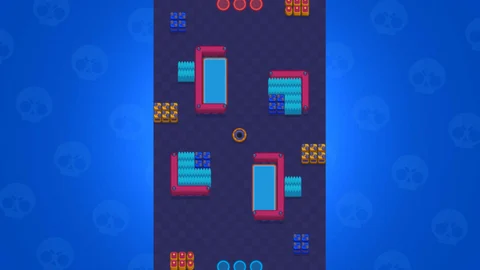 Cross Cut is currently an inactive map in Gem Grab, and it looks like it will stay that way! Many believe the overly simplistic map design doesn't exactly supply the high-octane action that players associate with the event.
Chill Space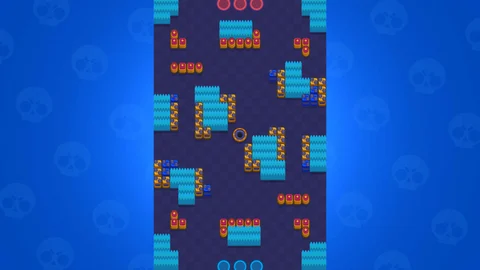 Chill Space has had a fraught history with many players due to its many corners and tight spaces. It can prove difficult to maneuver around and launch successful attacks.
So unsurprisingly, the large majority of players think this currently active map should be deactivated for future Gem Grab events.
Minecart Madness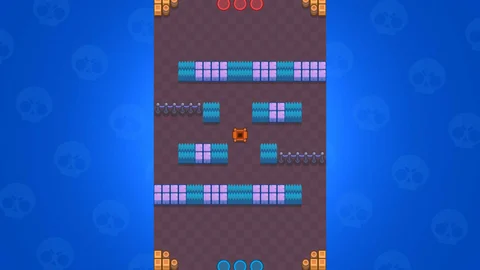 Minecart Madness has some pretty nasty choke points. It's map designs like this that demotivate certain players, as opponents can simply camp these points and make the game unenjoyable.
This map will most likely be deactivated in future Gem Grab events, but there's a possibility of it remaining, as many players still do find the map playable despite its flaws.
Gem Exchange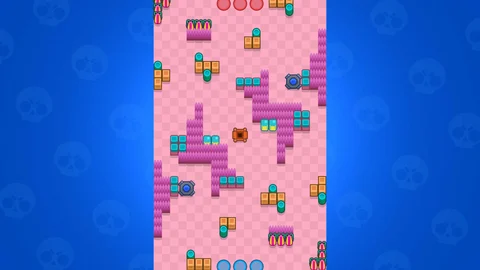 Battles on Gem Exchange aren't as fun as compared to other maps. Most players tend to favor the central path while ignoring the sides. This means that most of the map is often underutilized and results in boring charges down the center.

So if game lead Frank follows the results of this poll, we'll probably see Gem Exchange get deactivated from the active pool of maps in Gem Grab.
Open Space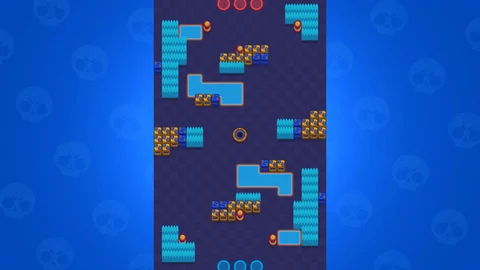 Open Space is an extremely controversial map in Gem Grab. Yes, Supercell was kind enough to imply through the name that there is a lot of space, but that doesn't excuse a map that is severely lacking in the fundamentals. Besides the occasional blocks, there is a lot of unusable space beside the center path.
Open Space faces a similar issue that Gem Exchange faces, and this is the same reason why players want to see this map be deactivated from future Gem Grab events in Brawl Stars.
Note: these are not officially confirmed Brawl Stars changes but going off purely the results in Frank's poll.
Stay up to date with the latest Brawl Stars news and guides: