Reply Totem dominated the two-day event, emerging victorious after defeating SK Gaming in the grand final.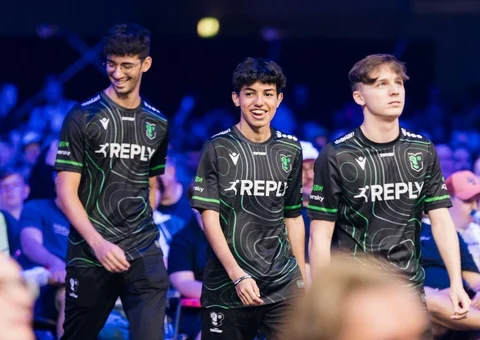 Reply Totem swept SK Gaming 3-0 in the grand finals of the Snapdragon Pro Series Brawl Stars Challenge Finals, continuing the Italian esport organization's period of domination in Europe and winning $20,000 USD in the process.
WELCOME YOUR SNAPDRAGON CHALLENGE FINALS CHAMPIONS pic.twitter.com/iD9n3Ff8UM

— REPLY TOTEM (@Reply_Totem) August 28, 2022
Reply Totem's trio of Brawl Star players went undefeated in the two-day event and were only truly tested in the upper-bracket final when they faced a Tribe Gaming team desperate to avoid a difficult lower-bracket final against SK Gaming.
The tournament was held at Gamescom in Cologne, and German org SK Gaming had the support of a young and boisterous crowd. That support helped the side get an unlikely 3-2 victory against Tribe Gaming, setting them up for the grand final against Reply Totem later that day.
If Reply Totem looked fallible against Tribe Gaming, they soon reminded everyone why they have come to dominate Brawl Stars esports in Europe, with Erik "IDarkJoker" Bravo Granström, in particular, excelling in the mutli-game mode format.
Easy 1v3 by @IDarkJoker_bs #SnapdragonProSeries | @Brawl_esports pic.twitter.com/jSlB9pKe7I

— ESL Brawl Stars (@ESLBrawlStars) August 28, 2022
The German is their most recent signing, and based on his performances over the last two months, he has shown that in this region at least, he has few equals. He made easy work of SK Gaming, which included coming out best in a 1v3 that made his opposition look silly.

Reply Totem will now be turning their attention to the Brawl Stars World Finals. With their place already secure, the focus will be on maintaining this form through September and October to arrive at the showpiece event with every opportunity of being crowned the best team in the world.
The Snapdragon Pro Series continues next week at PAX West in Seatle, where the top four teams from North America will be battling it out to be crowned that region's champions of the Snapdragon Mobile Challenge.
MobileMatters is in partnership with ESL, the tournament organizers behind the Snapdragon Pro Series.
You can watch all the action back from the Snapdragon Pro Series YouTube channel, with the day 2 video embedded below.