Summer is hitting the sandy shores in Clash of Clans! The Summer of Clash is ready to go and brings new skins and a new village scenery to the game. Let's go check it out!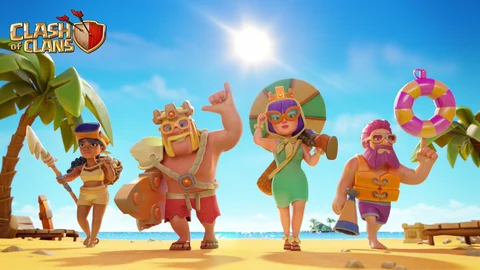 The Sun's out and the waves are here! Supercell has introduced amazing new content on June 17 with the Summer of Clash in Clash of Clans.
It's never been a better time to celebrate raiding villages and having blockbuster wars under the clear blue skies of your new village scenery. With new Hero skins to match, this is definitely going to be a summer to remember!
New Skins
We got new legendary skins for all four Heroes in Clash of Clans. Let's take a look at them.
Barbarian King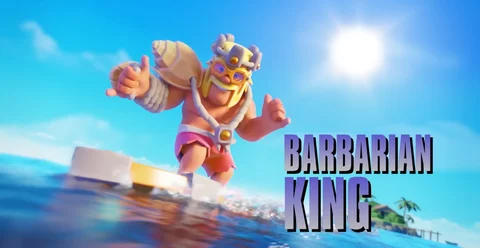 Who wouldn't want to catch a few waves and hang out with the most radical barbarian in the Clash of Clans universe? The King's new skin will see him with a surfboard and pair of trunks to hit villages with his own "wave" of Barbarians!
This skin is available for purchase in the Store.
Queen Archer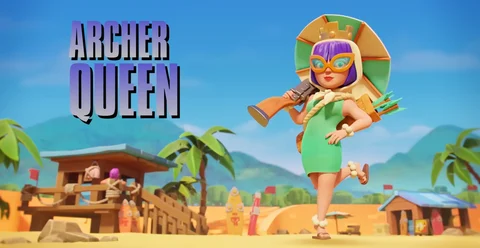 The Archer Queen is prepared for the Summer heat with her modified X-bow now moonlighting as an umbrella. Get ready to witness her take down villages in style with her new outfit!
This skin will be available only in July's Gold Pass.
Grand Warden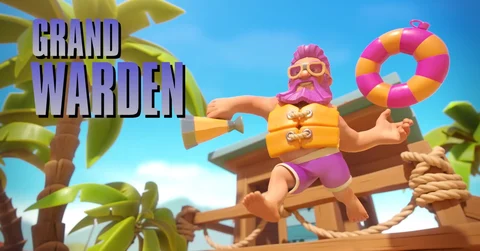 Did somebody call a lifeguard? Well, the Grand Warden is here and he's got his floating lifebuoy and megaphone to support all your troops if they get caught in the choppy waters of battle!
You can unlock this skin by completing this season's challenges.
Royal Champion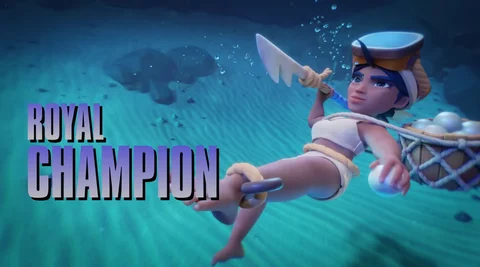 The Royal Champion is going spear hunting in the cool waters this Summer! She's ready to dive into battle with her diving gear and we're all here for it.
This skin is available for purchase in the Store.
New Village Scenery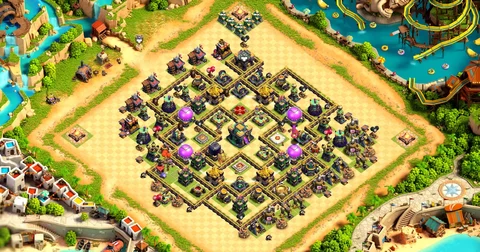 The new village scenery promises a tonne of fun and excitement! Wild rides, sandy beaches, cooling streams - there's a lot to love with the new design and we can only hope that more interactive sceneries come from the Supercell team in the future.
This village scenery is available for purchase in the Store. You'll receive a bonus of 2.5 million Gold and Elixir each along with it.
If you're not yet feeling the Summer vibes, catch them in the video released by Supercell below!
Can't get enough of Clash of Clans? We've got other news pieces you should check out!