The Supercell team has revealed a roadmap of the plans they have in mind for the future of Clash of Clans. These include introducing Town Hall 15, a Builder Base redesign, and more!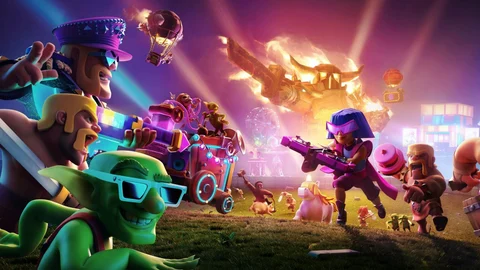 Clash of Clans is now ten years old! To celebrate, Supercell released a 20-minute-long video detailing the challenges and accomplishments the team had in the development of this much-beloved game. They also took this opportunity to give a history lesson about everything that was added and removed from Clash of Clans as the game matured over the years.
At the end of this very nostalgic trip down memory lane, Community Manager Darian Vorlick stated that Supercell is now more focused on the game's future than ever. He said that despite the game's age, there is still plenty of new content, features, and ideas that will be coming to Clash of Clans in the future.
What Future Plans Does Supercell Have For Clash Of Clans?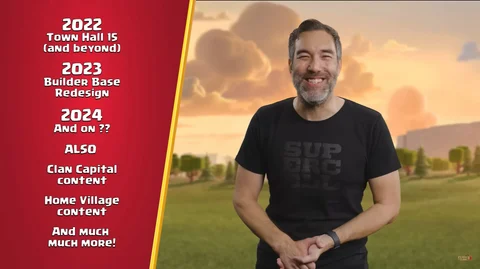 Supercell revealed a brief roadmap outlining their plans for Clash of Clans over the next couple of years. These are the plans we can look forward to:
2022: Town Hall 15
2023: Builder Base redesign
2024: ???
Besides that, Supercell plans to introduce additional Clan Capital and Home Village content. But regardless, the big news is the much-anticipated Town Hall 15 update and the Builder Base redesign.
Clash Of Clans - Town Hall 15 Update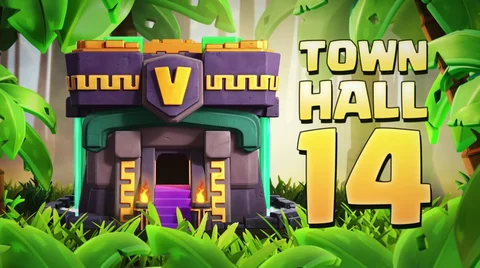 It's been nearly two years since Town Hall 14 was released in Clash of Clans, so we're all waiting for the arrival of Town Hall 15. Supercell has been rather quiet on describing things we could see from the update. But, they have dropped hints here and there. We've compiled them all in this article.
The short and sweet of it is that Town Hall 15 will definitely be coming in 2022. The potential for a new base defense and Hero is high but is not guaranteed. There have also been discussions in the Supercell team regarding the building limit in the Home Village. We could potentially see changes made to some buildings or the Home Village entirely once the Town Hall 15 update is released.
Clash of Clans - Builder Base Redesign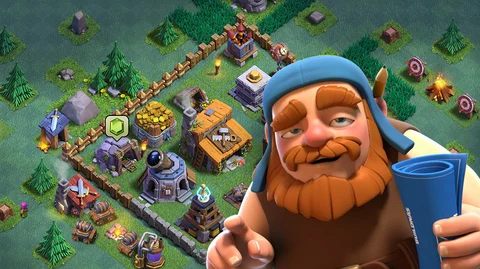 Not much information is known about the Builder Base redesign. However, Community Manager Darian showed up in a Reddit post to give an insight into what players can expect. He stated that Supercell is not planning on deleting the Builder Base and rebuilding it from the ground up as a complete rework. Instead, there will be gradual changes made to it.
Darian further explains this by saying that Supercell wants to address aspects that players don't like. These include, but are not limited to, features such as:
The inability to quit the match once you've completed your attack as you must wait until your opponent finishes theirs.
Removing the head-to-head aspect altogether in favor of another system to make it more asymmetric PvP similar to Home Village and the Clan Capital.
Adding more functionality and benefit to other aspects of the game as you progress through Builder Base. This would replace the current system, which is essentially treated as an isolated game mode separate from everything.
Understand that these items are not guaranteed to take place in the builder Base redesign. Rather, they're examples of what the Supercell team is discussing about introducing to Clash of Clans.
Stay up to date with the latest Clash of Clans news and guides: