Supercell has released an optional update that will fix several bugs in Clash Royale. Here are the details.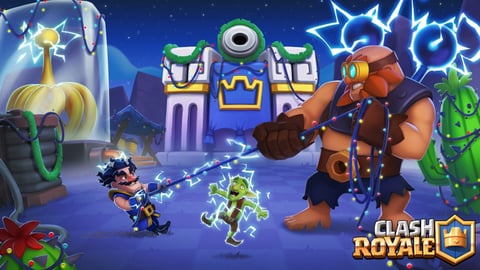 The Frost Festival isn't the only update to come to Clash Royale in January. The devs have released a quick hotfix that resolved in-game bugs and introduced several improvements to the game.
Here are the full details of this minor update:
Fixed an out-of-sync issue when using a Champion's Ability
Fixed an issue where the maintenance screen was not loading
Fixed an issue where players were unable to join Clans
Fixed 'Past Wars' info screen
Fixed the Rage Spell in-game visual to match the duration of the Spell
Rage Spell is now displayed as a Spell in the card info screen
Several back-end improvements were introduced to optimize the game
Keep in mind that this is an optional update - not an automatic one. That means you'll have to manually download the update through the Clash Royale app or at the app store for your respective mobile device.
Stay up to date with the latest Clash Royale news and guides: