Leaks suggest the famous game map from Call of Duty Black Ops Cold War, Armada Strike, will soon come to COD Mobile.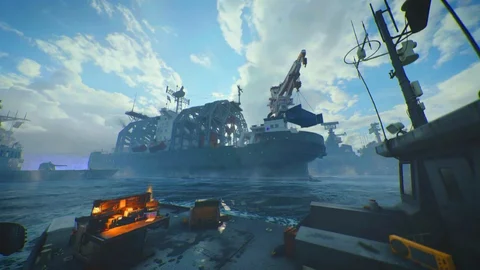 COD: Mobile Season 3 is currently in full swing. While players were jumping into the new season to unlock the new HDR sniper rifle, the Wheelson scorestreak, and other such content, we have new leaks that suggest Armada Strike, one of the popular maps from Black Ops Cold War, making its way to COD: Mobile.
This comes right after Activision confirmed the existence of COD: Mobile World Championship 2023 over Reddit while hinting at other things they have planned for the game for this year.
That said, for players who don't know, Armada Strike is a multiplayer game map featured in COD Black Ops Cold War, specially designed for game modes such as Combined Arms and 6v6 matches.
Down the line, the Armada Strike map was also added as a region on the Outbreak map. It is still not yet confirmed which modes in COD: Mobile will feature the Armada Strike map, and we still need an official release date or confirmation of its release.
So far, all we have is a post from LeakersOnDuty that suggests the Armada Strike map is coming soon to COD: Mobile.
New Map : Armada Strike is coming soon.

One of the popular maps from Black Ops Cold War will be coming soon to Call of Duty Mobile. No info on when it will be added.#callofdutymobile #codm #codmobile pic.twitter.com/77R5MG6YZY

— Leakers On Duty (@LeakersOnDuty) April 6, 2023
In any case, we will update this article if there is any official news regarding the inclusion of the Armada Strike map in COD: Mobile.
For more new and guides on COD: Mobile, check out: